100 Thieves Rogue Company Skins Released
By Julia Gaberlavage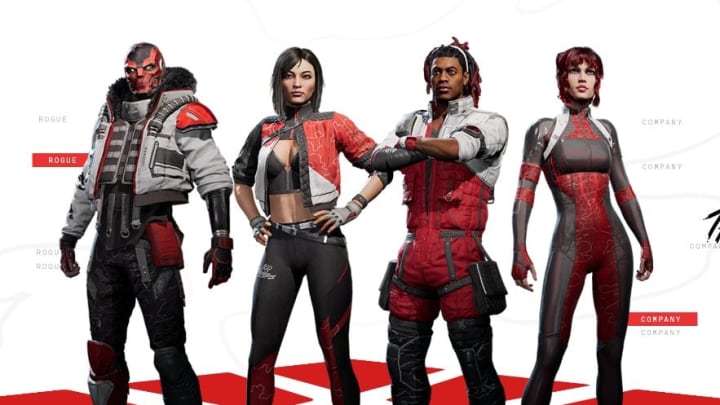 100 Thieves and Rouge Company partnered to release skins based on the team. / Image via 100 Thieves
100 Thieves and Rogue Company have teamed up to release a set of skins based on the brand. The release of the skins comes just as the game moves out of closed beta and into a free open beta.
The DLC includes skins for Saint, Phantom, Ronin, and Dima as well as a wingsuit and wraps for both ranged and melee weapons.
The skins premiered in a recent trailer featuring members of the team including CEO Matt "Nadeshot" Haag. 100 Thieves has also begun streaming the game to show off the skins and celebrate the launch of the open beta.
This isn't the first celebrity tie in we've heard about for the new third-person tactical shooter. Herschel "DrDisrespect" Beahm IV teased back in August that he had been asked to help design a map for the game as well. It seems like Rogue Company is also using the streamer focused marketing strategy employed by Valorant during its closed beta. Recent explosions in popularity for games like Among Us and Fall Guys due to streamer attention have proved the efficacy of this strategy in the past so we'll have to see how much Rogue Company is picked up by the community.