2022 VCT North America Last Chance Qualifier: How to Watch, Schedule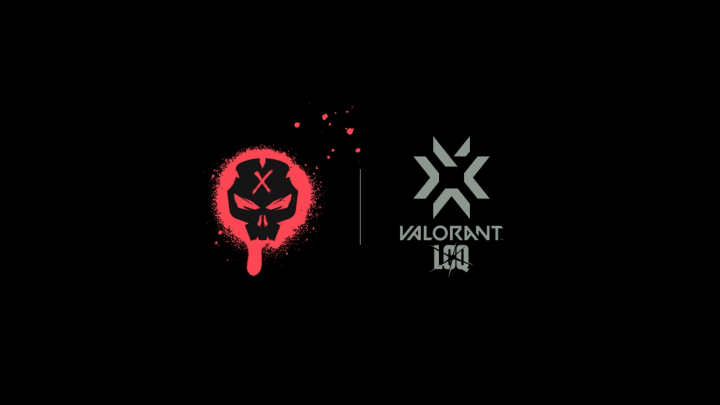 "With two spots at Champions already secured, which team will rise above the rest to become the third and final North American representative?" / Image courtesy of Riot Games
With a third and final Valorant Champions spot up for grabs in the region, the 2022 Valorant Champions Tour (VCT) North America Last Chance Qualifier (LCQ) is set to kick off next week.
Here's a breakdown of how to watch the 2022 VCT NA LCQ.
2022 VCT NA LCQ: How to Watch
As promised back in December with Riot Games' 2022 VCT format announcement, the NA LCQ is set to be the final domestic event having to do with qualification for Valorant Champions, the circuit's end-of-year final in September featuring an expanded pool of 16 international teams competing for the ultimate crown in Istanbul.
By virtue of VCT NA circuit point standings, exactly one spot is still left for a team to join OpTic Gaming and XSET in representing the region at Valorant Champions.
The eight teams with the most VCT Circuit Points that have not yet qualified for VALORANT Champions will begin facing off online in a double-elimination bracket on Aug. 4, with a final showdown at the Grand Finals on Aug. 14.
VCT 2022 North America Circuit Point Standings / Image courtesy of Riot Games
Those looking to catch the action live can do so through the VCT's usual avenues of streaming:
2022 VCT NA LCQ: Schedule
NA LCQ Day 1 (Thursday, Aug. 4)
Upper Bracket Round 1
[4 p.m. ET] Match 1: The Guard (No. 1 Seed) vs. Sentinels (No. 8 Seed)
[7 p.m. ET] Match 4: FaZe Clan (No. 2 Seed) vs. Evil Geniuses (No. 7 Seed)
NA LCQ Day 2 (Friday, Aug. 5)
Upper Bracket Round 1
[4 p.m. ET] Match 3: NRG (No. 3 Seed) vs. 100 Thieves (No. 6 Seed)
[7 p.m. ET] Match 2: Shopify Rebellion (No. 4 Seed) vs. Cloud9 (No. 5 Seed)
NA LCQ Day 3 (Saturday, Aug. 6)
Upper Bracket Semifinals
[4 p.m. ET] Match 7: Match 1 Winner vs. Match 2 Winner
Lower Bracket Round 1
[7 p.m. ET] Match 5: Match 1 Loser vs. Match 2 Loser
NA LCQ Day 4 (Sunday, Aug. 7)
Upper Bracket Semifinals
[4 p.m. ET] Match 8: Match 3 Winner vs. Match 4 Winner
Lower Bracket Round 1
[7 p.m. ET] Match 6: Match 3 Loser vs. Match 4 Loser
NA LCQ Day 5 (Thursday, Aug. 11)
Lower Bracket Round 2
[4 p.m. ET] Match 9: Match 8 Loser vs. Match 5 Winner
[7 p.m. ET] Match 10: Match 7 Loser vs. Match 6 Winner
NA LCQ Day 6 (Friday, Aug. 12)
Upper Bracket Finals
[4 p.m. ET] Match 11: Match 7 Winner vs. Match 8 Winner
Lower Bracket Semifinals
[7 p.m. ET] Match 12: Match 9 Winner vs. Match 10 Winner
NA LCQ Day 7 (Saturday, Aug. 13)
Lower Bracket Finals (Best-of-5)
[4 p.m. ET] Match 13: Match 11 Loser vs. Match 12 Winner
NA LCQ Day 8 (Sunday, Aug. 14)
Grand Finals (Best-of-5)
[4 p.m. ET] Match 14: Match 11 Winner vs. Match 13 Winner
---
For more on Valorant, feel free to check out our 2022 VCT coverage: