2K Reportedly Partnering with Lego for Sports Games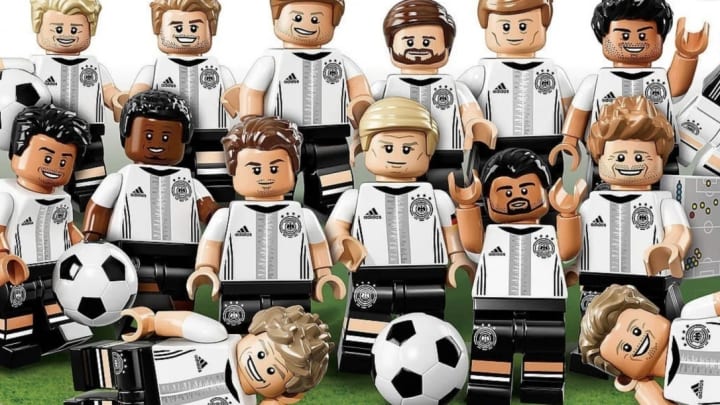 The first Lego sports title will reportedly be a soccer game. / Photo courtesy of Lego
LEGO and publisher 2K have partnered to develop a series of Lego sports games, VGC reported Tuesday.
The multi-game partnership will see 2K's sports development studio, Visual Concepts, working with Sumo Digital on a new line of sports games. The first Lego sports title will be a soccer game developed by Sumo Digital, which has previously developed Sackboy: A Big Adventure and Team Sonic Racing. It's expected to see release later this year to coincide with the FIFA World Cup.
Visual Concepts will follow that release up with an open-world Lego racing game. It is said to be the same title referred to in a job listing for the studio posted last week that referred to an "open world driving game with a major license." It's expected out in 2023.
A third Lego sports title based on a major sports franchise is also in development, but details on the title are scarce.
The partnership is reportedly driven by 2K's plans to expand its sports offering, and its hope to target younger players with that expansion. It's also been suggested guest characters from other Lego partners, such as Marvel, Harry Potter, and DC, could appear in these Lego sports titles.
The 2K deal coincides with the end of an exclusivity deal Lego had made with Warner's TT Games, which has developed almost every Lego game to date based on licensed properties. VGC reports Lego does not plan to extend its exclusivity deal with TT Game, which will release its next Lego game, Lego Star Wars: The Skywalker Saga, this year.
The decision not to extend the TT Games exclusivity is said to be a response to decreasing sales for the games, uncertainty around Warner's future in the games industry, and reports of poor working conditions at TT Games.
Sumo Digital, 2K and Warner Bros. did not respond to VGC's requests for comment, and a Lego spokesperson said only that the company would "not comment on speculation about future products or partnerships."