Call of Duty
3 Best Combo Loadouts in Warzone Pacific Season 1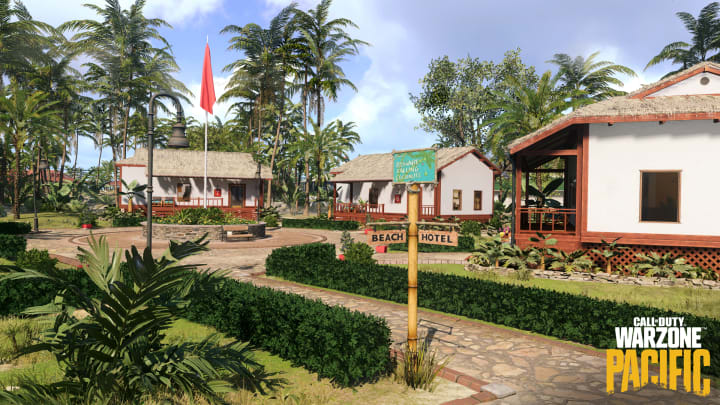 Here are the top three best loadout combos to use in Call of Duty: Warzone Pacific Season One. / Image courtesy of Activision
This three best combo loadouts in Warzone Pacific Season 1 guide is here for those who are looking to keep up with the times and see what the meta weapons to use are.
Since Raven Software's mid-season 1 update on Jan. 12, there haven't really been any major changes to the weapon meta, making things pretty easy to rank at the moment. With there being plenty of good-to-great options to use in Warzone, most of them being Vanguard guns here's a breakdown of three surefire meta combo loadouts that players should look to use.
3 Best Combo Loadouts in Warzone Pacific Season 1
3.

Kar98k (MW) & Cooper Carbine
Cooper Carbine / Image courtesy of Ralston Dacanay, Activision
Up first is a match made in heaven for those who like to snipe. For the primary, the Modern Warfare Kar98k remains at the top of its class thanks to its Focus perk, which negates the Flinch Resistance nerf seen with the Swiss K31. A perfect complementary piece for this class is the Cooper Carbine, which is elite both as a long-option as well as a sniper support.
2.

C58 & MP-40
C58 / Photo courtesy of Ralston Dacanay, Activision
For the second loadout combo on this list, the C58 makes a surprising appearance. Despite all the hoopla that went on when the Vanguard integration went through, the C58 assault rifle has climbed back to put up some pretty ridiculous K/D ratio stats for those still using it. An easy pairing here is the MP-40, which is easily the most popular gun at the moment in both Warzone Pacific and Vanguard.
1.

Bren & Welgun
Bren / Image courtesy of Ralston Dacanay, Activision
Surprise, surprise. The Bren is still here and dominating the game. If you end up watching the kill cam and see a player rocking that LMG and the Welgun SMG with the Atomic camo on, it's just a "GG go next."