3 Biggest Takeaways from Overwatch League: July 2-4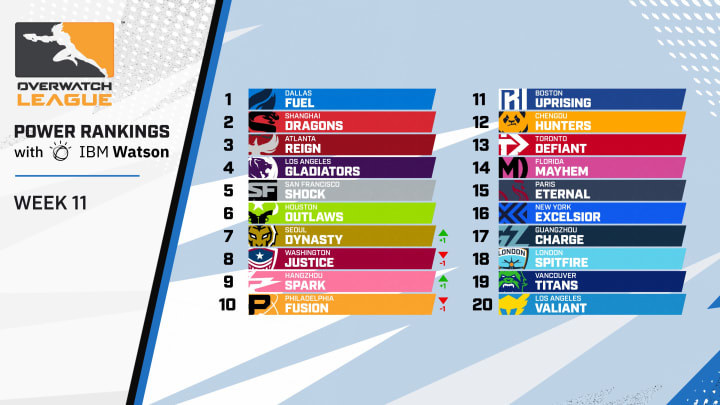 Overwatch League's Summer Showdown continues through July 4th weekend. / Photo courtesy of Blizzard Entertainment
Overwatch League's Summer Showdown continues through July 4th weekend.
Fans are gearing up for an intense competition with the Summer Showdown tournament, officially airing this July 15-17. Teams are currently duking it out in the qualifiers to reach the top spot and be known as the ultimate Summer Showdown champion of 2021. Fortunately, such conquest doesn't come without interesting revelations over the previous weeks.
Here are our three biggest takeaways from the July 2-4 weekend.
3 Biggest Takeaways from Overwatch League: July 4 Weekend
1.

Houston Outlaws Continue to Impress
Houston Outlaws beat back both the San Francisco Shock and Vancouver Titans / Blizzard Entertainment
The Houston Outlaws has continued its impressive comeback this season, taking down both the San Francisco Shock and Vancouver Titans just in time for the Summer Showdown. Despite the Shock's victory over the Eternal early on, it just couldn't keep it together to AnteUp to the Outlaws.
2.

Overwatch League Rookie Min-jun "PIGGY " Shin is a Tank Powerhouse

Since joining the major leagues as the latest tank on the Houston Outlaws roster, Piggy has continued to prove his worth both to his teammates and opponents throughout the season. Whether protecting his fellow Outlaws as Zarya, soaring the skies as D.va, or manipulating gravity with Sigma, the team has certainly been able to count on Piggy to earn his keep.
3.

Shanghai Dragons and Dallas Fuel Flesh Out the Team Meta
Shanghai Dragons and Dallas Fuel are shaping the competitive meta / Blizzard Entertainment
The Overwatch League's top teams this season seem to be the Shanghai Dragons and the Dallas Fuel. This, of course, comes as no surprise given the Dragons' record and the Fuel's notable line-up with DPS player Kim "Sp9rk1e" Yeong-han and tank Euiseok "Fearless" Lee. Several fans expect the two teams to go head to head in the finals — or, at least, in the Summer Showdown.