3 Champions That Need a Nerf in League of Legends Patch 12.17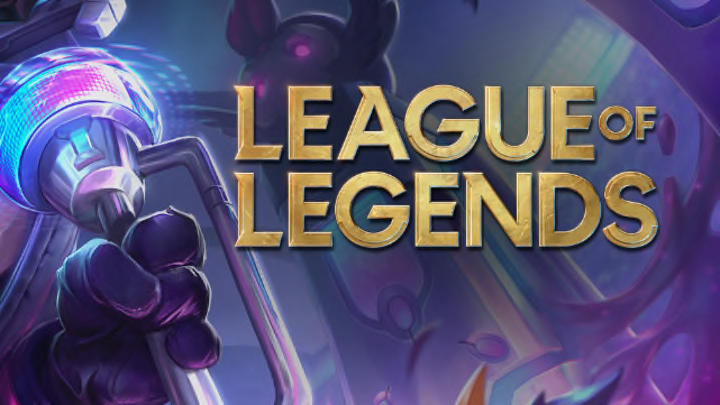 Photo courtesy of Riot Games
League of Legends has many champions that need nerfs in Patch 12.17. With Patch 12.17 bringing in new changes to the game, some of the stars of the Rift are looked towards by the League of Legends community for better balancing and nerfs.
Here are the top three champions in League of Legends that need nerfs in Patch 12.17.
Champions That Need a Nerf in League of Legends Patch 12.17
1.

Fiddlesticks
Surprise Party Fiddlesticks Splash Art / Photo courtesy of Riot Games
Boasting a 53% win rate in Patch 12.17, Fiddlesticks is a top-tier jungler. Fiddlesticks has nearly every tool a champion needs to support their team. His R provides crowd control and great damage while his W provides excellent wave clear, putting him in a league of his own. With no consistent counter, Fiddlesticks desperately needs a nerf in the upcoming patch.
2.

Kayn
Nightbringer Kayn Splash Art / Courtesy of Riot Games
With his strong damage output and his ability to adapt to any situation through his two forms, Kayn has been a strong and consistent choice to have as a jungler for many patches now. If your team needs a tank and sustainability, Rhaast is there to soak damage. If the enemy team has squishy champions, Shadow Assassin excels at taking them out. Whatever situation a player might find themselves in, Kayn has a solution and that's not something every champion can say. With the changes being made in Patch 12.17, Kayn might receive the changes he needs to let other champions shine.
3.

Janna
Crystal Rose Janna Splash Art / Courtesy of Riot Games
Janna has always been a consistent support to pick, but in the current patch, she is borderline OP. Janna has every tool required to support their AD Carry, including crowd control and healing, and when deciding to roam, Janna can influence the other lanes in a way where even other top-tier supports cannot compete. With a 52% win rate, Patch 12.17 will hopefully deliver a much-needed nerf to Janna.