3 Teams That Should Consider sOAZ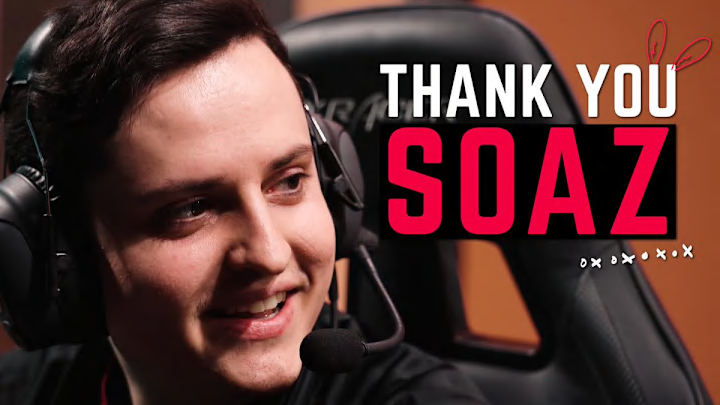 Paul "sOAZ" Boyer has left League of Legends team Misfits Gaming after a dismal summer season this year. Despite being a notably talented top laner, finding synergy with this team proved to be too difficult as the team is currently tied for eighth place.
Where will sOAZ go now? Here are our top choices for teams who should capitalize on this newly-free agent.
3 Teams That Should Pick Up sOAZ
1.

against All authority
sOAZ used originally used to play for aAa back in 2010, leaving the team to join Millenium. aAa hasn't been heard from since 2016 when their roster disbanded--but have now reformed to compete in the 2019 LFL. This could be a nice reunion for sOAZ as well as a good boost to aAa's roster for next season and beyond and incentive to stay active again.
2.

SK Gaming
One thing is clear: SK Gaming could be doing better. A lot better--seeing as they're currently ranked 40 this season. They have a decent jungler in Oskar "Selfmade" Boderek so sorting out their lanes should be a big priority to make waves next season. With Toni "Sacre" Sabalić's contract being up in mid November of this year, sOAZ could slide in as a decent replacement or as a solid choice to improve their roster.
3.

Excel Esports
Excel needs to find its footing--that much we can be sure of. It doesn't seem to be for lack of talent with mid Son "Mickey" Young-min and support Patryk "Mystiques" Piórkowski. sOAZ could be a solid way to round out their roster and pull them up. Something has got to give and this addition just might be the chance they're clawing for.
Photos courtesy of Misfits Gaming, SK Gaming, against All Authority, Excel Esports.