343 Industries Apologizes for Naming Juneteenth Cosmetic After Ape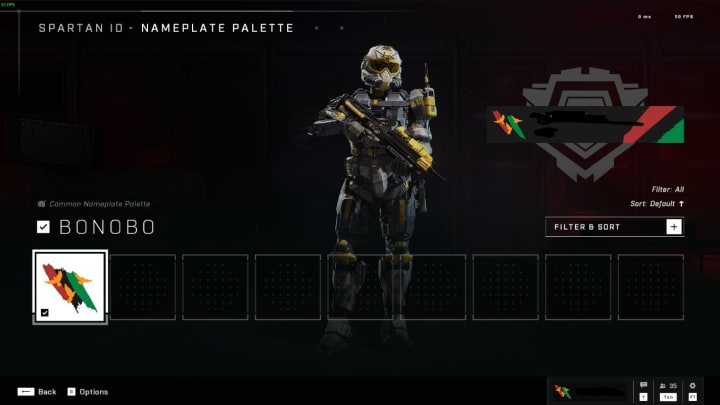 A screenshot of the palette before its renaming. / Courtesy of 343 Industries, via u/Smissmass
343 Industries has apologized for and renamed a Halo Infinite Cosmetic meant to celebrate Juneteenth after fans pointed out it was named after an ape.
Juneteenth celebrates the freeing of slaves in the United State. 343's attempt to mark it with an in-game nameplate palette ran into trouble when Reddit user u/Smissmass questioned naming it "Bonobo," which appeared to reference the long history of anti-Black racism comparing Black people to apes.
343 removed the palette temporarily, then returned it to the game, renamed "Freedom." 343 Industries founder and head Bonnie Ross apologized for the mistake.
"We were made aware of a palette option for our Juneteenth emblem that contained a term that was offensive and hurtful," Ross wrote on Twitter. "The team immediately addressed this issue via an update. We are a studio and franchise that is committed to inclusivity where everyone is welcome and supported to be their true self. On behalf of 343, I apologize for making a celebrated moment a hurtful moment."
Ross did not explain how the name made it to the live game, but 343 Industries senior community manager John Junyszek provided a little more context elsewhere on Twitter.
"While the original name refers to an internal toolset, it was not intended to be applied to this content and we recognize the harm it may have caused," Junyszek wrote Tuesday.
It remains unclear exactly how the palette received the mistaken name. 343 Industries previously celebrated Black History Month with several free cosmetics for players of both Halo Infinite and Halo: The Master Chief Collection.