343 Studios Shows Off New Halo Shroud Screen Equipment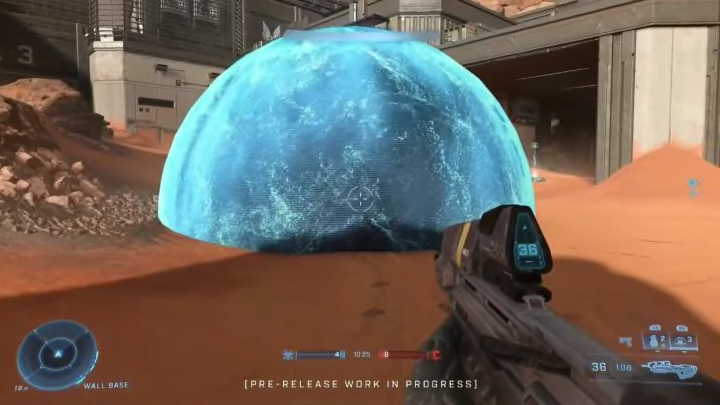 343 Industries
Several updates included in the incoming third season of Halo Infinite were announced during its Holiday Community Livestream on Wednesday. The new season, entitled 'Echoes Within', was initially scheduled for November of this year; however, delays have pushed the season's launch to March 2023.
Notably, in a roadmap released in September, the addition of split-screen co-op was canceled in favor of more specific content additions in an attempt to "better address player feedback and quality of life updates." Instead, a 100-tier Battle Pass was announced, alongside new weapons, maps, and Shroud Screen equipment.
The Shroud Screen equipment, which has been a topic of focus for players, is expected to be an enticing addition for its implied use.
In the Holiday Community Livestream, the Shroud Screen equipment was put to use by developers. "When you're inside, you can't see out of it--your radar kind of goes dark, too," Head of Halo Infinite Live Service Sean Baron stated in the livestream. "It's a really fun piece of equipment to play with."
When using the Shroud Screen equipment, players can obscure themselves from enemies at the slight expense of vision of their own immediate vicinity. While incoming and outcoming fire can go through the equipment, it can be used to confuse enemies and to gain the upper hand by secretly moving to a new location.
Prior to the Shroud Screen, a handful of new armor and weapons were also showcased, plus a new main menu screen.
The third season of Halo Infinite will begin on March 7 and end on June 27.