5 Best FIFA 19 Ultimate Team Attackers Under 100,000 Coins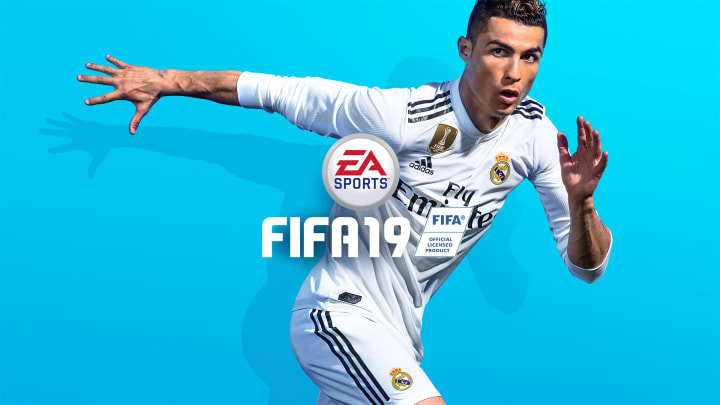 FIFA 19 Ultimate Team is nearing Team of the Season, which means previously expensive player cards have started to plummet in price. Such is the nature of the Ultimate Team market throughout a year.
With that being said, for those looking to indulge in upgrades for their teams, certain cards are becoming a steal at their new prices. Especially considering how easy it is to generate coins this year.
Here are the five best FIFA 19 Ultimate Team Players under 100,000 coins.
5.

Hirving Lozano - 86 RW Headliner
Dean Mouhtaropoulos
Chucky Lozano has been a super substitute favorite throughout the year. Getting a special Headliner live item earlier this year, this card always stays ahead of the next special card by one.
Even though Lozano's season is over following a knee injury, many expect him to receive an Eredivise TOTS card. Meaning, this card will be higher rated.
He's hard to link outside of Icons, but his four-star weak foot and skill moves are hard to pass up.
He currently costs 82,000 coins on PlayStation 4 and 89,000 on Xbox One.
4.

Timo Werner - 87 ST Second In-Form
Boris Streubel
Nicknamed Werner the Burner, you won't find a faster player in FUT 19 from the Bundesliga. If you missed out on this card in April's FUT Swap Deals or his 91 FUT Birthday SBC card, his 87 SIF striker card is still affordable on the market.
His only downfall being three-star skill moves, this Bundesliga striker is a force to be reckoned with.
Timo Werner's SIF costs 94,000 on PS4 and 88,000 on Xbox One as of writing.
3.

Riyad Mahrez - 87 RW Second In-Form
Justin Setterfield
Riyad Mahrez remains one of the best options at RW for Premier League teams. As a five-star skiller, most players use Mahrez as a utility winger whipping in El Tornado crosses for headers. It just so happens he's also very affordable.
Players can pick up this Mahrez card for 72,000 on both PS4 and Xbox One. He does have a Ones to Watch live item for 13,000 more coins, but it's highly unlikely he receives another IF or TOTS card this year. Save yourself some coins and get this version.
2.

Pierre-Emerick Aubameyang - 88 ST Gold
Stuart Franklin
Arsenal's leading scorer has received a multitude of special cards this year in FUT. In fact, he received five different types of cards: in-form, Europa League Man of the Match, Premier League Player of the Month, FUT Birthday and UEL Team of the Knockout Stage.
As with most players who get special cards, their base gold cards drop dramatically in price. That's not to say the regular card isn't good.
His 88 rated gold card (from the Winter Refresh) comes in at 58,000 and 56,500 coins on PS4 and Xbox One respectively. His high pace, strong shoot stats, height and four-star/four-star makes him a strong card for the price.
1.

Gareth Bale - 88 RW Gold
Denis Doyle
Real Madrid might not be experiencing a good season in real life, but Gareth Bale is undisputedly one of the best wingers in FIFA 19 Ultimate Team.
Three-star weak foot aside, Bale has all the traits you want out of a winger: pace, shooting, height, jumping and heading. His stamina is a little low, but that shouldn't keep you from playing him.
Pick up Gareth Bale's 88 base gold RW card for 99,000 on PS4 and 88,500 on Xbox One.
Photos courtesy of Getty Images and EA Sports FIFA