League of Legends
5 Best Junglers in League of Legends Patch 11.20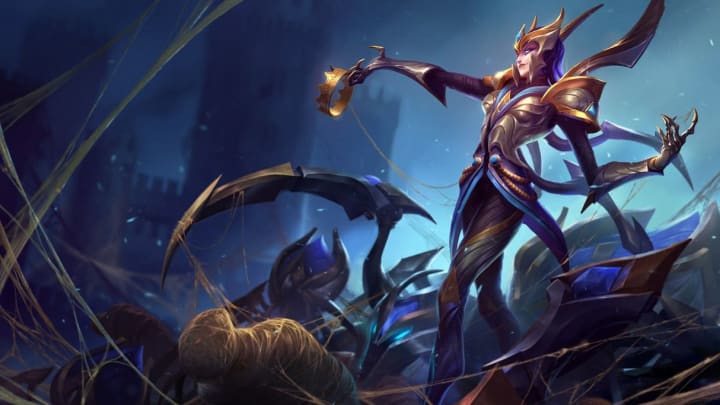 Photo Courtesy of Riot Games
League of Legends Patch 11.20 will be hitting servers shortly on Wednesday, Oct. 6. With it are numerous changes to different junglers that will hopefully balance the jungle meta a bit better. Now that the League of Legends World Championship patch has been finalized, here are our predictions for the five best junglers in League of Legends Patch 11.20.
5 Best Junglers in League of Legends Patch 11.20
1.

Elise
Photo by Riot Games
Elise is receiving base stat buffs which typically swings a champion's strength heavily. Expect Elise to be a powerful pick in the next patch as she is already not half bad.
2.

Hecarim
Photo by Riot Games
Hecarim has finally received a set of buffs after being out of the spotlight for quite some time. The horse may be able to run over champions now with these nice buffs.
3.

Zed
Photo by Riot Games
Zed is still showing high performances in the jungle after his changes that slid him into the position after his usual spot in mid lane. Many players think Zed will be a hot pick at the World championships, and this will be tested quite soon.
4.

Qiyana
Photo by Riot Games
Qiyana is receiving some direct nerfs to her jungling which means our predictions about her being strong in Patch 11.19 were right. Even so, these nerfs may not be enough to take her out of the game for good.
5.

Jarvan IV
Photo by Riot Games
Similarly, Jarvan is receiving some nerfs due to his current jungle dominance as well. However, these changes are expected to keep him in the top five as his spot in the meta seems to be solid.