5 Best Phantom Skins in Valorant From 2020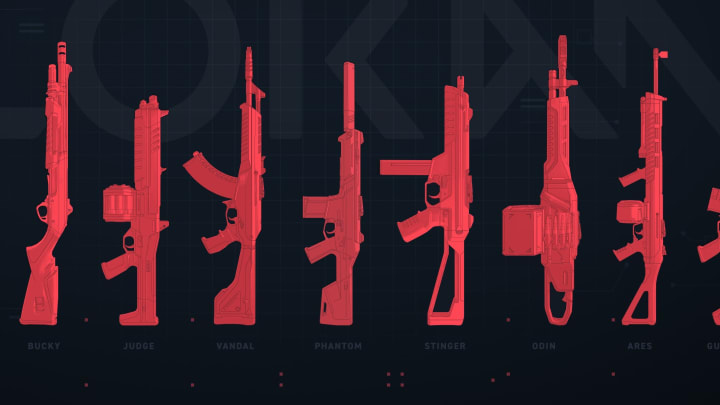 The five best Phantom skins in Valorant from 2020 are essential to know going into 2021. We can expect a slew of new skins next year, so this may be players' last chance to catch up on what are the best skins released in 2020. The Phantom is one of the strongest guns in Valorant, and looking stylish while destroying opponents is something to be proud of. Actually getting any given skin may be tough due to Riot's constantly rotating in-game store.
That makes knowing the best skins even more important, so when they are put in the store players know and can instantly buy them. Here are the five best Phantom skins in Valorant from 2020.
5 Best Phantom Skins in Valorant From 2020
1.

Spline Phantom
It's not a good position to be the worst of the best. This skin is in a weird place, it looks alien, like the Ion skin, but it's not a cool alien look, it's a strange and weird skin. If the goal is to freak out other players then the Spline accomplishes that in spades.
2.

Singularity Phantom
This is one of those special skins that have recolors. When we say recolors know that they aren't lazy recolors like some other games. The recolors are fully-fledged and look great. Especially on this skin.
3.

Smite Phantom
The skin parks, and it's a steal for the price. Whereas most skins will run players more than 1,000 of Valorant's in-game currency, the Smite only costs 875. That's not bad at all for players looking to save some money.
4.

Ion Phantom
This is one of the newest Phantom skins, which also means it is one of the highest quality skins. Find any video of someone using the Ion skin and it seems like they've ascended to another plane of existence.
5.

Oni Phantom
This may be a little confusing, having Ion and Oni right next to each other, but they are, hands down, the two best skins available. The Oni just barely takes the crown though, the fact that it has three recolors pushes it over the edge. The variety offered by that makes it well worth picking up.