5 Things We Don't Want for League of Legends in 2021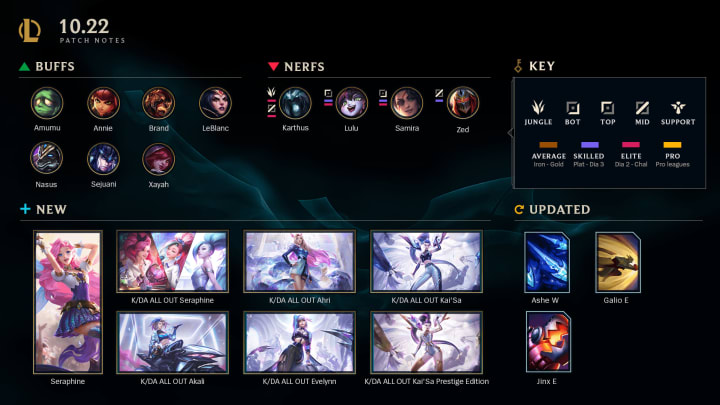 5 Things We Don't Want for League of Legends in 2021 / Photo courtesy of Riot Games
A new year means new updates to League of Legends. New champions, items, and other features will certainly come along. So here are five things we don't have to see Riot Games roll out for League of Legends in 2021.
5 Things We Don't Want for League of Legends in 2021
5.

Changes to the Dragon System

The current dragon system is great the way it is. It adds another win condition that isn't centered around getting Baron and running it down mid. The permanent buffs throughout the game and the dragon soul help vary games and give losing teams a fighting chance to come back.
4.

More Self Healing

The meta of League of Legends revolves heavily around life steal and negating the other team's life steal and healing. It forces players to build certain items to try and prevent the healing, but many of these items can't keep up with the amount of healing available.
3.

More Lux Skins

Let's be honest, Lux has enough skins as it is. It's time we spread the love out and gave other champions more skins. New skins can often help increase the popularity of a champion. Could be an easy to try and increase play rates.
2.

Autofill

With the amount of champions available in the game, it's becoming more and more difficult for players to be proficient in every role. Autofill is a great mechanic to reduce queue times, but it also incentivizes players to dodge when they are assigned a random role; ultimately defeating its purpose.
1.

New Champions

With 151 champions to choose from, Riot Games is getting carried away with adding new champions while leaving old ones on the wayside. It's time to quit adding new champions and let players catch up while reworking old ones that are almost unplayable in the current state of the game.