7.40 Patch Notes Fortnite: Everything You Need to Know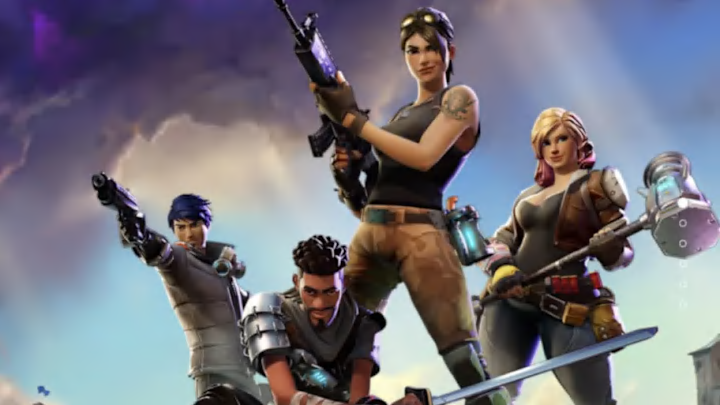 7.40 Patch Notes Fortnite are on their way, according to a post from EpicEricSW, a design lead at Epic Games, on the official Fortnite reddit page. 
Some balance changes were described in the post, but full details have yet to be revealed. Fans probably won't find out the exact details of the patch until it launches later this week, expectedly Thursday. 
Here's what we know about changes coming to the game in Fortnite Patch 7.40.
Fortnite Patch 7.40 Delayed
Here's what details EpicEricSW explained in the Reddit post are expected to come in ​Fortnite Patch 7.40:
- Planes will no longer be able to smash through structures
- Zipline interact prompt added, and using a Zipline will grant fall damage immunity
- Hand Cannon structure damage reduced from 150 to 100
- Turbo Build delay decreased from 0.15 seconds to 0.05 seconds
- Rocket Launcher reload time increased from 2.52 seconds to 3.24 seconds
- Added the ability to crouch while in Edit Mode
It's important to note once again that 7.40 is just a sneak peek at what's coming in the patch. ​For example, the ​Infantry Rifle was teased and might be released in the next patch. Additionally, the ​Share the Love event kicks off with Patch 7.40.
UPDATE (Feb. 13, 12:37 p.m. ET): Fortnite Patch 7.40 was delayed by Epic Games to an unannounced time.
UPDATE (2:54 p.m. ET): Fortnite Patch 7.40 will be released Thursday with down time for maintenance starting at 4 a.m. ET.
UPDATE (11:03 a.m. ET Thursday): Fortnite Patch 7.40 is now live. Among the features included in the pass is the Overtime Challenges, of which if players complete 13 by Feb. 27, they will ​receive the Season 8 Battle Pass for free.

UPDATE (11:10 a.m. ET Thursday): Fortnite gifting ​has also returned in Patch 7.40.
Photo courtesy of Epic Games