PUBG Canted Sights Added in PUBG Xbox Update #5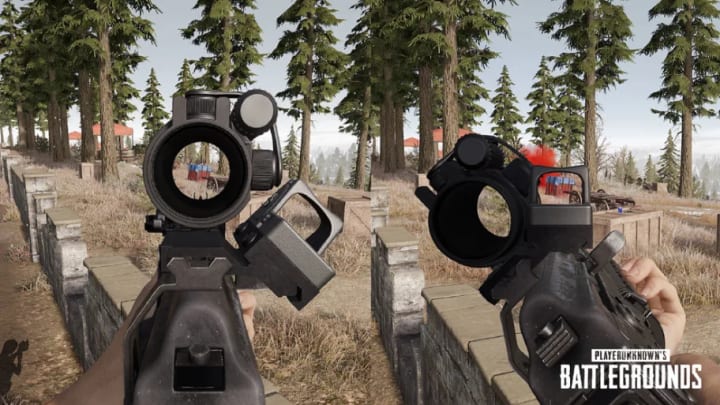 ​Canted Sights were first added to PLAYERUNKNOWN'S BATTLEGROUNDS PC as a new attachment available for weapons. The attachment was added to PUBG Xbox players on live servers. 
​​​PUBG Corp added the Canted Sights attachment to PUBG Xbox live servers in a new patch. It is a new scope for weapons that have a secondary scope slot. "Pressing ['X button'] while ADS toggles between equipped sights," PUBG Corp explained.
The attachment can be used with:
AR – Beryl M762, AKM, AUG, M416, Mutant, QBZ, SCAR-L, G36C
DMR – SLR, Mini14, Mk14, QBU, SKS
SR – AWM, M24, Kar98k
SMG – UMP, Vector, Bizon
Shotgun – S12K
LMG – M249
"With the Canted Sight update, the weapon's position and view of angle might feel slightly different than before while in ADS," it said. "However, any features which might affect gunplay, such as scope's position in ADS, FOV, and recoil, were not changed."
Interactions like picking up an item, opening a door, or entering a vehicle will be disabled while in ADS. 
The new update for PUBG Xbox included the addition of the ​new Bizon weapon. 
Cover photo courtesy of PUBG Corp