A Fold Apart is Coming to PS4 Tuesday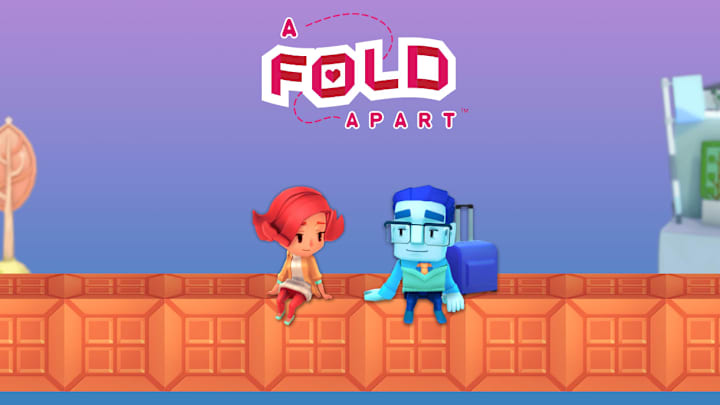 Lightning Rod Games
A Fold Apart, a game that explores the feelings and struggles associated with long-distance connections, is coming to PlayStation 4 Tuesday, according to the PlayStation Blog.
The game, developed by Lightning Rod Games, released last month on Steam, Nintendo Switch, and Apple Arcade.
As many grapple with distance in their relationships during the COVID-19 pandemic, the recent release of A Fold Apart seems fitting. The game looks at long-distance relationships and concerns itself with the emotional strains distance may cause to connection.
A Fold Apart is Coming to PS4 Tuesday
A Fold Apart uses paper folding puzzle elements to connect two distanced partners, the Teacher and the Architect. Players can select the gender of each of the main characters. After the Architect moves away for a job, the two communicate mostly through texting.
These messages tell the story as the player works through the anxieties, fears, and other emotions which are represented in game by barriers and puzzles the player must resolve. For example, the player might "fold" the screen in order to skip over an obstacle, or flip the page entirely to put the character in a new perspective.
While the game is not up on the PlayStation Store just yet, it seems likely A Fold Apart will go for $19.99, the price it is listed for on Steam and on the Nintendo eShop.