A Plague Tale: Requiem Gets Nintendo Switch Release, on Cloud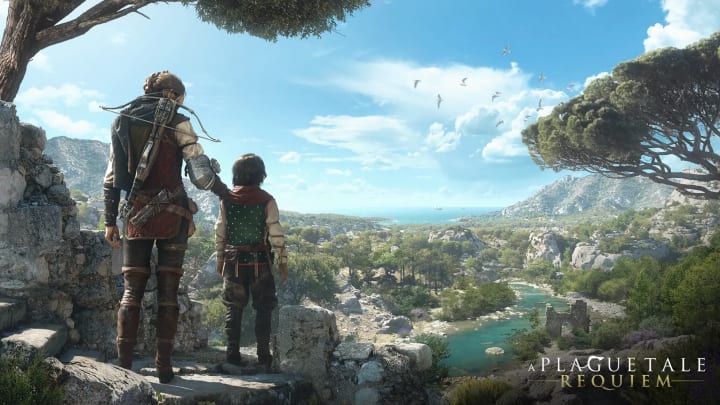 Image courtesy of Asobo Studio
The upcoming action-adventure stealth game, A Plague Tale: Requiem, is getting a release on Nintendo Switch via Cloud.
The sequel to A Plague Tale: Innocence, Requiem continues the story of siblings Amicia and Hugo de Rune looking for a cure to Hugo's blood disease. The story takes place in southern France during the 14th century, where the player has to contend with not only the French Inquisition soldiers but also hordes of rats spreading the Black Plague.
Players control Amicia who is equipped with a number of weapons, such as a crossbow and a knife, which she must use to defeat and distract enemies. The gameplay is set to be mostly similar to the first game, but expands on features such as gameplay and environments.
So, when is the game set to release on Switch?
When Does A Plague Tale: Requiem Release on Nintendo Switch?
A Plague Tale: Requiem will launch on Nintendo Switch on Oct. 18, 2022. The game will be a Cloud-only version, meaning players will ned to stream the game via the cloud service rather than play a native version.
Cloud-only versions of games have drawn criticism from the community in the past, with players often expressing concern over stability and performance. Other notable games that have made use of Cloud-only versions include Square Enix's Kingdom Hearts Switch collection.
A Plague Tale: Requiem will also be releasing natively on PlayStation 5, Xbox Series X|S, and PC.