FIFA
Abdou Diallo FIFA 23: How to Complete the World Cup Showdown SBC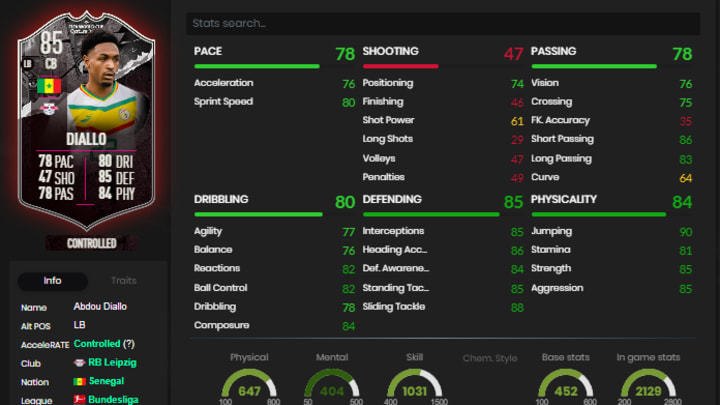 FUTBIN
Abdou Diallo FIFA 23 World Cup Showdown SBC is now live ahead of Senegal vs. Netherlands at the World Cup in Qatar.
Showdown items have arrived in FIFA 23 with a World Cup theme. Showdown SBC cards receive initial upgrades and then upgrade again depending on a real world result. The player from the winning team receives a +2 overall upgrade. The player from the losing team does not receive an additional upgrade. If the two teams draw, both players receive a +1 overall upgrade.
RB Leipzig defender Abdou Diallo received a Showdown card alongside Netherlands' Davy Klassen.
Abdou Diallo FIFA 23: How to Complete the World Cup Showdown SBC
Here's how to complete the FIFA 23 World Cup Showdown Diallo SBC:
One Segment
86 Rated Players or Higher: Min. 1
Team of the Week Players: Min. 1
Squad Rating: 84
No Chemistry Requirement
Players in the Squad: 11
World Cup Showdown Diallo is a better base card and more expensive that Klassen. But, keep in mind players have to take into consideration how Senegal vs. Netherlands will play out. Senegal is missing Sadio Mane for the entire World Cup which is a major blow. That's not to say the country can't pull out a win or draw, but it's a variable to note.
If Senegal does win, this Diallo card looks like it will be a top defender for Bundesliga teams.