Valorant
Acend Win First Ever Valorant Champions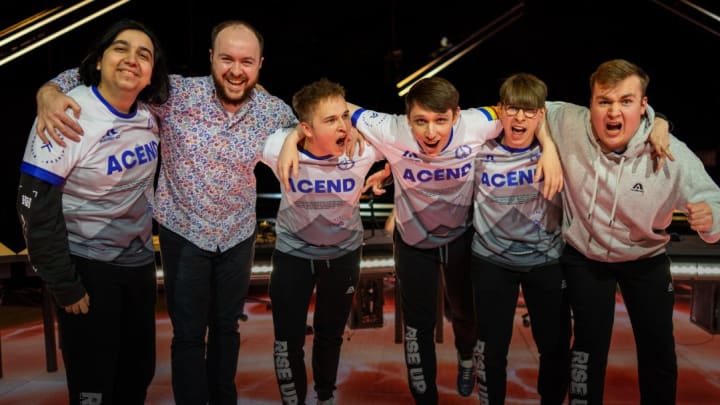 Image courtesy of Acend/Riot Games
Valorant Champions 2021 have found their winners; Acend become the first team to lift the Valorant Champions trophy, winning 3-2.
The tournament, held in Berlin, saw 16 teams from around the world who qualified for the finals battle it out for a place in Valorant history. The final showdown, however, took place between Gambit Esports and Acend, both teams hailing from the EMEA region.
The matches were tense, with both teams truly showing their worth. The first match took place on Breeze, with Gambit coming in hot with a 13-11 win. Not willing to let it go so easily, Acend brought it back on the second map, Ascent, with a score of 13-7. This brought the overall total to 1-1.
Match three saw a powerful force from Gambit who, in the first half, were up by 11-1 on the unique Fracture. Despite the struggle to lessen the blow, Acend took the loss, with the final score racking up to 13-3 in Gambit's favor.
With the tournament sitting at match point, Icebox was make or break for Gambit. Acend, however, refused to let them walk away easily. With the match slipping into overtime, it was Acend who took the win with a strong 14-12. The two teams were tied once again at 2-2, setting the final match up to be a desperate battle.
The final map was a Valorant original: Split. With their confidence shaken, Gambit had their work cut out for them as Acend took an early lead. With the score sitting at 7-5 to Acend at half time, it seemed that it really could go either way. However, Acend held onto their lead with a final victory of 13-8.
The two teams had Valorant Champions 2021 culminating in an explosive showdown. As the first ever champions, Acend proved that they always had their eye on the biggest prize.