Top Games
Activision Blizzard King Employees Plan Walkout Against Attacks on Civil Liberties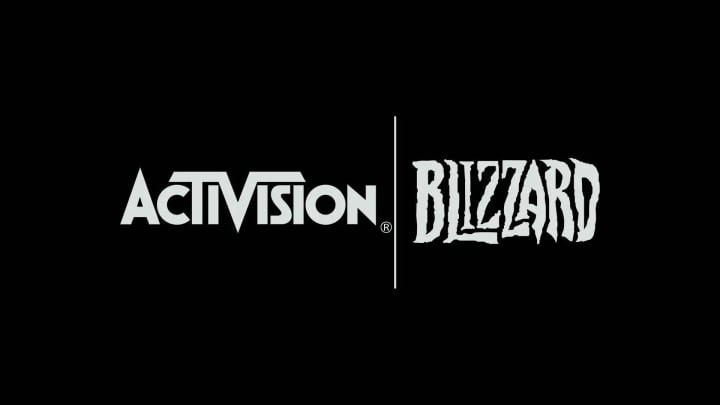 Activision Blizzard King employees have staged a walkout protest against the United States' governments attacks on civil and reproductive rights… / Courtesy of Activision Blizzard
Activision Blizzard King employees have planned a walkout protest demanding increased protections for trans employees and those seeking abortions in the wake of Dodd v. Jackson Women's Health Organization.
The official ABK Worker's Alliance Twitter account announced the walkout plan Wednesday, July 6, with the walkout itself scheduled for July 21. It explained that the decision to protest was made in light of the recent attacks on civil liberties, and would be conducted by the employee-led Committee Against Sex and Gender Discrimination formed in May.
ABK Committee Against Sex and Gender Discrimination Schedule Walkout for Late July
In 17-tweet thread, the ABK Workers Alliance explained it was calling for increased protections for Activision Blizzard's marginalized employees currently facing discrimination and harmful governmental actions that have effectively stripped them of basic rights. Those include the loss of a Constitutional right to an abortion, the flood of abortion restrictions put in place as a result via trigger laws, and recent anti-trans legislation in Texas.
The Alliance demands that protections be put in place for said employees against such legislation, as well as against any retaliation or harassment in the workplace. The Alliance believes that the company's current healthcare policies do not adequately offer such protections or rebuff these threats.
A $4,000 stipend offered for out-of-state care still leaves employees open to legal persecution and does not protect them from danger, per the Alliance. It says workers should be able to safely, affordably and legally maintain access to live-saving healthcare including abortion and gender-affirming services.
The Alliance feels it has been ignored by executives on this issue.
"In the past, we have attempted to work with management to address issues of this nature, but over the past year have had our concerns dismissed," reads one tweet in the thread. "Demonstrations of this level have been proven to be the most effective solution to this problem.
"Two months ago, the Committee Against Sex and Gender Discrimination delivered a list of demands to company leadership for the protection of marginalized groups," the thread continues. "Rather than meeting with us when we went public with these demands, they chose to respond to media outlets."
Although Activision Blizzard management says it's met some of the committee's demands, the Alliance feels differently.
Activision Blizzard says it's ended forced arbitration, but the Alliance says that's only true for specific types of forced arbitration, and that some employees are still signing agreements because they're unaware of their option to waive them. Diversity, equity and inclusion hires have also met with resistance from leadership, stymying efforts toward a more equitable workplace.
The Alliance reiterated its demands in the tweet thread. They are as follows:
All ABK employees must have the option to choose fully remote work. For positions that are impossible to operate outside of a physical office (such as facilities), employees must have the option to relocate to an office in a safe state or country.
All ABK Employees currently residing in locations passing discriminatory legislation must be offered relocation assistance to a safe state or country.
ABK must provide Cost of Living adjustments to the compensation of employees who relocate to a safe state or country to avoid discriminatory legislation.
ABK must ensure that our health insurance partner continues to cover transgender and reproductive healthcare, including abortion. For employees that must travel to receive this life saving healthcare, ABK must cover ALL travel expenses.
Management must immediately and transparently enact plans to allow relocation from locations which are passing anti-abortion, anti-LGBTQ+, or any other demonstrably discriminatory legislation.
Employees must be included in the audit/report requested by shareholders to make sure that our sexual harassment audit was conducted fairly and exhaustively.
ABK leadership must agree to hold regular meetings with members of the worker led Committee Against Sex and Gender Discrimination
ABK must sign a labor-neutrality agreement like Microsoft did recently, so we can freely organize our workplace and bargain for concessions like this in a legally binding contract.
Activision Blizzard workers have yet to establish a company-wide union, but organizing efforts remain underway. Raven Software, a studio owned by Activision Blizzard, successfully unionized its quality assurance workers earlier this year, forming the first union at a major American games company.
The Alliance is asking supportive fans to share its demands on social media, and has re-upped a strike fund where those fans can financially support organizing efforts.