Activision Blizzard Player Counts Continue to Drop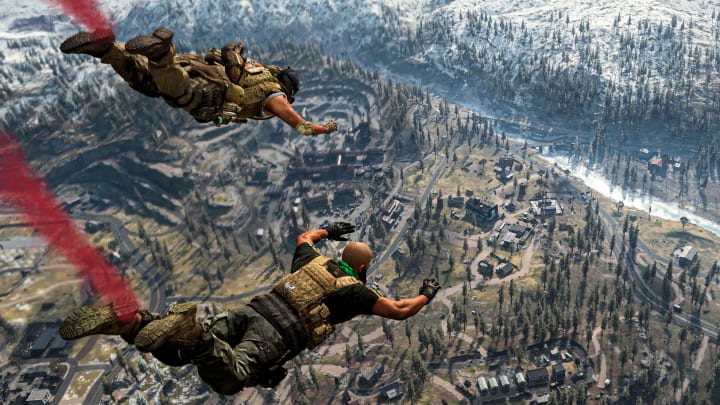 Player counts have dropped across Activision Blizzard titles in the past two months. / Image courtesy of Activision
Activision Blizzard has reported another month of player count decline across its many divisions, and it's looking to Infinity Ward to right the ship with the next Call of Duty game.
In December 2021, Activision's player counts dropped from 119 million to 107 million, per an earnings report published Thursday. Blizzard's players also declined, from 26 million to 24 million. Activision Blizzard reported a 13% decline in monthly active users the month before, showing signs of steady decline.
Call of Duty sales on console and PC also declined year-over-year, and Warzone has seen "lower engagement," driven in part by lower sales for Call of Duty: Vanguard. Activision declined to share numbers for Warzone or Vanguard, saying only that fourth quarter in-game "player investment" on console and PC remained "well above" the level seen before Warzone's launch in March 2020.
These disappointing numbers come in the wake of Microsoft's plan to buy Activision Blizzard for $68.7, and rumors that the company may abandon the annual release schedule that has defined Call of Duty for the last several releases.
If such a change does go through, it won't happen soon enough to affect Call of Duty 2022, which is currently being developed by Infinity Ward. Infinity Ward, which developed 2019's Modern Warfare and kicked off Warzone's success, is also leading development on new Warzone experiences for the year. The new Call of Duty is expected to be a follow-up to Modern Warfare that the studio described as "a new generation of Call of Duty," in a tweet Thursday.
Previous reports have indicated that a full Warzone sequel is in development for release in either late 2022 or possibly 2023.
Activision Blizzard remains embroiled in controversy around an alleged toxic workplace, and unionization efforts at its Raven Software studio continue to develop.