Activision Blizzard Shareholders Approve Proposed $68.7 Billion Microsoft Deal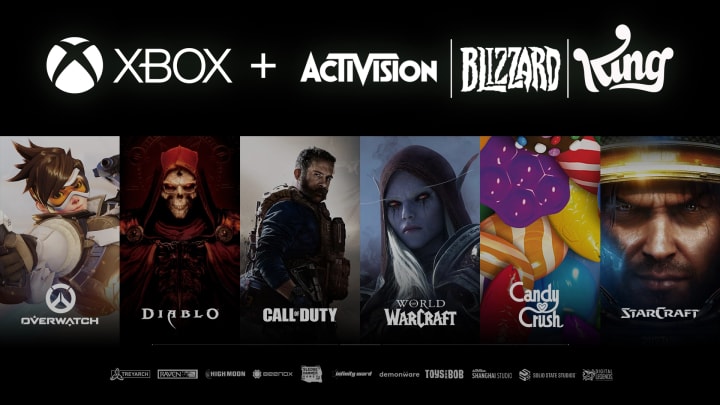 More than 98% of the shares voted at the Special Meeting were voted in favor of the proposed transaction with Microsoft. / Image courtesy of Microsoft, Activision Blizzard
Activision Blizzard's stockholders have approved Microsoft's proposal to acquire the company, Activision Blizzard announced Thursday morning.
In a move that was to be expected, Activision Blizzard's press release mentioned that more than 98% of the shares voted at the Activision Blizzard Special Meeting of Stockholders were voted in favor of the proposed transaction with Microsoft.
"Today's overwhelmingly supportive vote by our stockholders confirms our shared belief that," Activision Blizzard CEO Bobby Kotick said in a press release, "combined with Microsoft, we will be even better positioned to create great value for our players, even greater opportunities for our employees and to continue our focus on becoming an inspiring example of a welcoming, respectful and inclusive workplace."
Back in January, Microsoft initially announced its plans to acquire Activision Blizzard in an all-cash transaction worth $68.7 billion USD, bringing the likes of Activision, Blizzard and King studios franchises Warcraft, Diablo, Overwatch, Call of Duty and Candy Crush under the Microsoft Gaming banner.
If the transaction closes, Microsoft would become the world's third-largest gaming company by revenue, behind Tencent and Sony.
Subject to customary closing conditions and the completion of regulatory review, the proposed transaction is expected to close in Microsoft's fiscal year ending on June 30, 2023.
Of course, that itself remains a major question mark as to whether or not Microsoft is able to convince regulators in the next 12 months.
In February, it was reported that the Federal Trade Commission (FTC) will lead the review of Microsoft's planned deal, an agency that has assumed a more aggressive stance on mergers in the tech space.
FTC Chair Lina Khan has advocated for harsher anti-trust reviews, especially among tech company mergers. She has already led the FTC to sue to block two major takeovers: Nvidia's proposed purchase of semiconductor company Arm Ltd., and weapons company Lockheed Martin's deal to buy rocket manufacturer Aerojet Rocketdyne Holdings.
The FTC's investigation of the Microsoft-Activision deal will focus on the former's console and PC manufacturing capabilities and the latter's game development and publishing. Regulators will likely focus on whether Microsoft owning Activision Blizzard would harm other gaming companies by limiting their access to major Activision Blizzard franchises.
In April, four U.S. senators sent a letter to the FTC urging it to closely inspect Microsoft's proposed acquisition, warning the deal could undercut pushes for accountability over the latter's reported culture of sexual harassment and gender-based discrimination.