Admiral Glasc Skin Splash Art, Price, Release Date, How to Get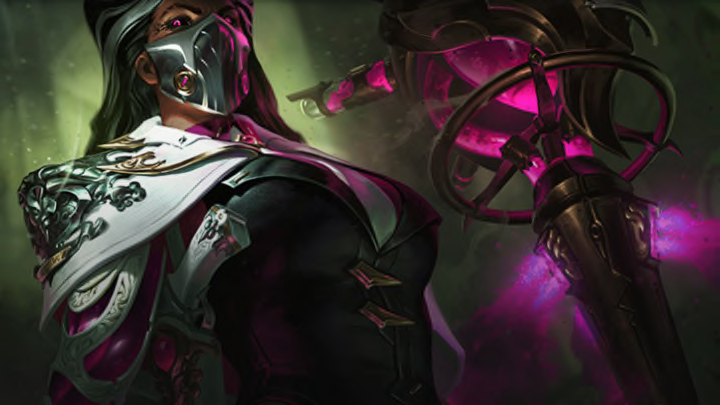 Photo courtesy of Riot Games
Admiral Glasc is the latest Renata Glasc skin to hit the PBE, giving fans a glimpse at one of her earliest skins. The newest champion is a citizen of Zaun and has her own blurb on the Universe website.
"Renata Glasc rose from the ashes of her childhood home with nothing but her name and her parents' alchemical research. In the decades since, she has become Zaun's wealthiest chem-baron, a business magnate who built her power by tying everyone's interests to her own. Work with her, and be rewarded beyond measure. Work against her, and live to regret it. But everyone comes to her side, eventually."
She will not arrive until Patch 12.4 as 12.3 launches on Tuesday.
Admiral Glasc Skin Splash Art
The chem-baron is a perfect addition to the game as Riot Games leans heavily into the success of Arcane which was centered around the conflict between the undercity Zaun and Piltover. This skin gives Glasc a more military look, something she has to be if she is to control such a volatile industry.
Admiral Glasc Skin Price
Most champions launch with two skins. One base skin and one other one with a few chromas thrown in as well. The second skin usually falls around the price of 1350 RP.
Admiral Glasc Skin Release Date
The Admiral Glasc Skin is set to release in Patch 12.4 which will probably arrive on Feb. 15.
How to Get Admiral Glasc
As with most skins, you can purchase the skin once the champion launches in Patch 12.4.