Call of Duty
Ahmed Grocery Store Key Location in Warzone 2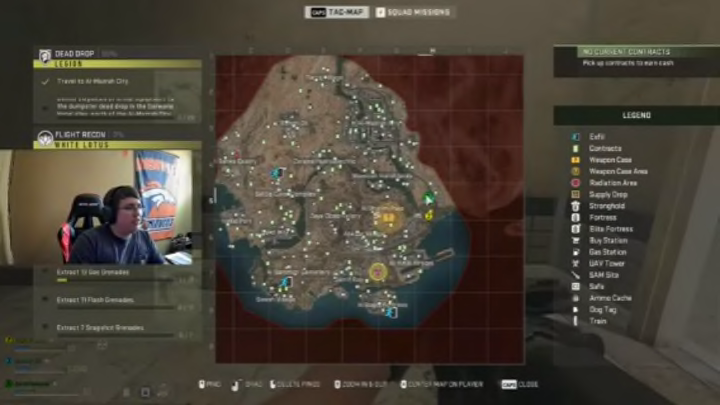 YouTuber ZacksVentures, Screenshot by Nathan Fusco
Players can find the hidden Ahmed grocery store key in the northeast sector of the map in Warzone 2.
Hidden DMZ keys can be found throughout the map in Warzone 2 that will open a lock, leaving players with some great loot. Because of the rewards, it is a good idea for players to keep their eyes peeled while securing kills as they might just find a DMZ key that will open up a lock for them.
If you've been playing Warzone 2, you might have come across the Ahmed grocery store lock with it saying it requires a key. Here is how to find the key to the Ahmed grocery store and grab the loot waiting for you inside.
Ahmed Grocery Store Key Location in Warzone 2
YouTuber ZacksVentures shows off in his video the exact location where players can find to use their DMZ key. Located in the northeast sector of the map, players will find the lock in an unmarked building.
Following the instructions in the video will allow players to open the lock and waiting for them will be 2x Random Weapon, 1x Random Equipment, $5,000 Cash, $2,000 Cash, $1,200 Cash. Players keeping their eyes open for this opportunity will have an easier time as this is a great boost to players just starting out.