Call of Duty
Airport Tower in Warzone Pacific Teasers Worries Fans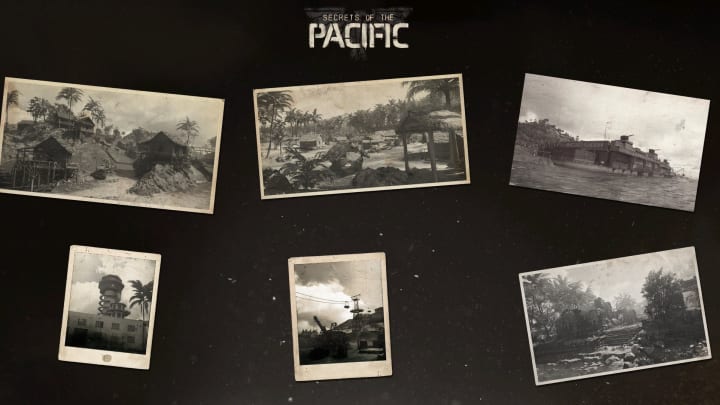 The polaroid in the bottom left is worrying players. / Photo courtesy of Activision
Call of Duty: Warzone players are worried that Raven Software has preserved one of the most maligned features of Verdansk in the upcoming Pacific Update map, Caldera.
The Secrets of the Pacific event currently going on in Warzone has previewed many aspects of the Pacific Update, including a few small snapshots of the Caldera map itself. One of these snapshots appears to depict an air traffic control tower on the new map.
For many Warzone players, that comes as unwelcome news. The Airport Tower, also known as Air Traffic Control and ATC, was one of the most controversial locations on Verdansk and Verdansk '84. The building was among the most difficult to infiltrate, giving whoever occupied it a major advantage.
Raven Software hasn't confirmed the inclusion of an air traffic control tower on Caldera, and it's possible the tower won't be quite so onerous to take even if it does appear on the map. Players will find out for sure when Caldera arrives in the Warzone Pacific Update, scheduled for release Dec. 9. Call of Duty: Vanguard owners can play the new map a day early, on Dec. 8.