Albralelie Reveals Why the R-99 SMG is Viable Again in Apex Legends Season 13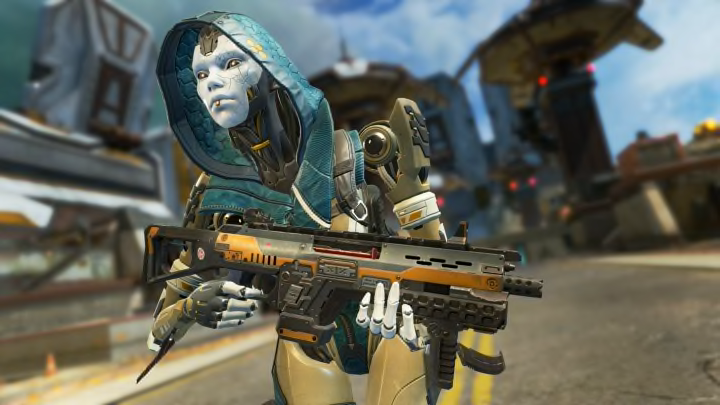 "It just doesn't matter because he gets strafe speed from the nine and the same attachments that go on the C.A.R. go on the nine." / Photo courtesy of Respawn Entertainment
It's no secret that at this point in the timeline of Apex Legends, the C.A.R. SMG is the community's heavy favorite for best SMG in the game.
In recent months, creators like NICKMERCS haven't been shy in singing the C.A.R. its praises while even Respawn Entertainment developers have acknowledged its meta takeover.
However, with the launch of the Awakening Collection Event last week, perhaps the biggest competitive change made was that the Wingman and C.A.R. were removed from floor loot and replaced the R-301 Carbine and Rampage LMG in the crafting rotation. As explained by TSM content creator and Cloud9 ALGS stand-in Mac "Albralelie" Beckwith, this has opened up the door for the R-99 to be relevant in the weapon meta once again.
While waiting for a tournament match to start, Albralelie and some other pros were discussing the best loadout strategy moving forward for players who had previously used the Wingman and C.A.R. as their go-to options.
Although others in the call argued that the RE-45 Auto or the VK-47 Flatline would be the best secondaries to use with the 30-30 Repeater until they got their optimal setup from the Replicator, Albralelie explained why the R-99 is the best option in this situation.
"It just doesn't matter because he gets strafe speed from the nine and the same attachments that go on the C.A.R. go on the nine," Albralelie said on stream.
As such, for those who used to use to the C.A.R. religiously and are looking to find some alternatives now that the pathways to accessing it have been restricted, the R-99 is a great choice even at the highest level.