Aliens: Dark Descent Announced, Set For 2023 Release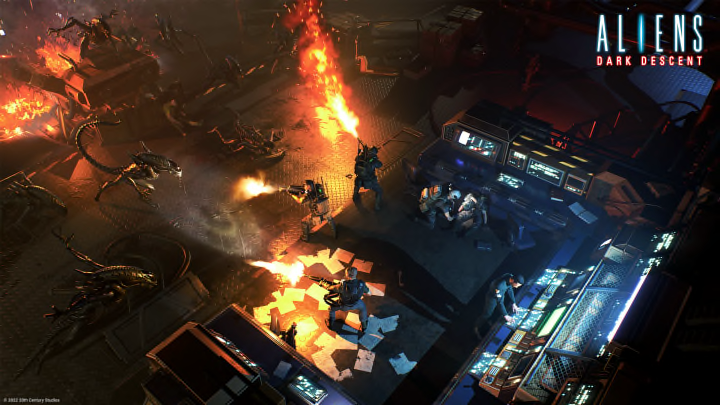 Image courtesy of Tindalos Interactive
A new strategy game set in the Alien universe has been announced and set for a 2023 release.
Aliens: Dark Descent follows a group of Colonial Marines who have been set to Moon Lethe to put an end to an outbreak of Xenomorphs. As a squad-based, single-play game, players control the group as they work their way through large levels and tricky situations. Death is permanent in this strategy game, and each move made needs to be calculated. Enemies adapt to a players actions, requiring strategic paths, shortcuts, and abilities in order to get through unscathed.
Players will come face-to-face with some of the Alien series' most iconic creatures, from Xenomorphs to Face-Huggers to the Alien Queen herself. The game was announced as part of the recent Summer Games Fest showings.
So, when does Aliens: Dark Descent come out? And which platforms will players be able to play it on?
Aliens: Dark Descent: Release Date, Platforms Detailed
At the time of writing, a definitive release date has yet to be announced for Aliens: Dark Descent. However, the game is currently scheduled for a 2023 release.
As for platforms, Aliens: Dark Descent will be heading to PlayStation 4, PlayStation 5, Xbox One, Xbox Series X|S, and PC.
Players can add Aliens: Dark Descent to their Wishlists now, via the game's official website and Steam page.