All Beach Ball Locations Fortnite: How to Complete 14 Days of Summer Challenge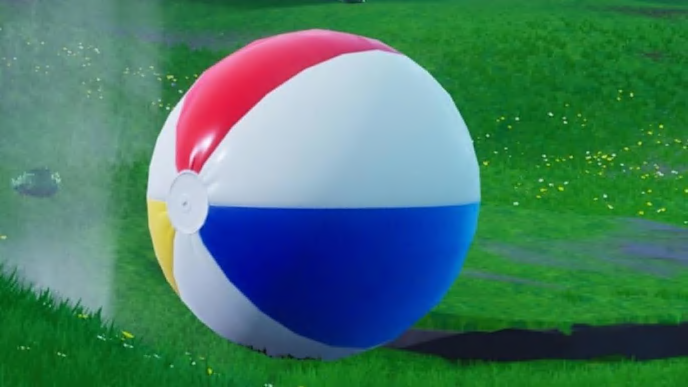 All Beach Ball locations Fortnite are suddenly needed to complete a 14 Days of Summer challenge.
Each day brings with it a new challenge, and Wednesday's is Bouncing a Beach Ball in five different matches. Sadly, these beach balls are not an emote; you have to find the giant ones across the map.
All Beach Ball Locations Fortnite
So far, there have only been three beach balls found on the map. Shocker, they're not in the frosty part of the map. One is northwest of Paradise Palms toward the bridge that connects it to the grassy plains.
Another one is below Dusty Divot underneath one of the floating platforms. It's basically the center of the map. And the last one is in between The Block and Loot Lake.
The first day's challenge was based on beach parties. Players had to dance at six different beach parties.
Photo courtesy of Epic Games