FIFA
All Leaked FIFA 22 Süper Lig TOTS So Far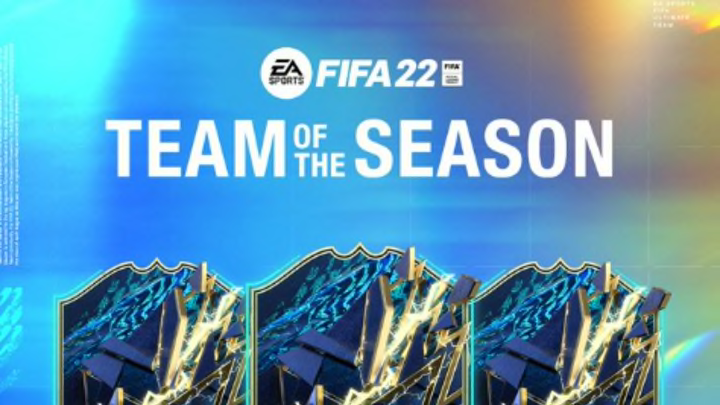 The Süper Lig TOTS is set to be the next TOTS to arrive in FIFA 22 this Sunday, May 29 / Photo courtesy of EA Sports
The Süper Lig TOTS is set to be the next TOTS to arrive in FIFA 22 this Sunday, May 29. The Turkish League TOTS has already been leaked, and pending stat reveals for each player, can be a solid squad of players.
According to FutSheriff, a notable FUT Leaker on Twitter, all stats for each Süper Lig TOTS is predicted, however, there are 11 confirmed players in the squad. Here are the leaked FIFA 22 Süper Lig TOTS so far.
All Leaked FIFA 22 Süper Lig TOTS So Far
Edin Višca (RM, Trabzonspor)
Umut Bozok (ST, Kasimpaşa)
Mario Balotelli (ST, Adana Demirspor)
Marek Hamšík (CM, Trabzonspor)
Anthony Nwakaeme (LW, Trabzonspor)
Uğurcan Çakır (GK,Trabzonspor)
Min Jae Kim (CB, Fenerbahçe)
Miha Zajc (CM, Fenerbahçe)
Guilherme Sityá (LB, Konyaspor)
Abdülkerim Bardakcı (CB, Konyaspor)
Onur Bulut (RB, Kayserispor)
The Süper Lig TOTS will likely be one of the cheaper ones in FIFA 22 this year, however, it will feature some elite players from the history of Ultimate Team, including a Balotelli TOTS and Hamšík TOTS, which will be a top midfielder from the Turkish League. Since most of the players are from a small list of clubs, they can each strong link to each other to form a unique Turkish League TOTS squad that you can hybrid with other top cards in the game, including using the new Bozok to hybrid off into a TOTS league like Ligue 1, with all the top French players in the game.
The Süper Lig TOTS will arrive in FIFA 22 this Sunday, May 29, and be available for a week until June 5.