All Pokemon That Evolve Using a Linking Cord in Pokemon Legends: Arceus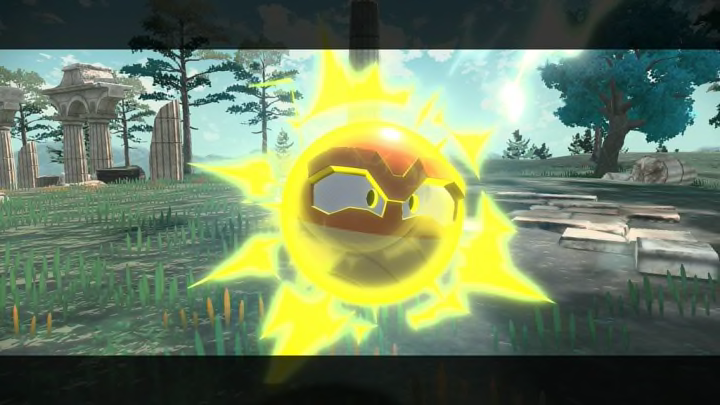 Trainers want to know which Pokemon need the Linking Cord to evolve in Pokemon Legends: Arceus. / Nintendo, The Pokemon Company
Trainers want to know which Pokemon need the Linking Cord to evolve in Pokemon Legends: Arceus.
Finally, the days of begging your older sibling to get the opposite version game so you can obtain those pesky trade-only evolutions has come to an end. Nintendo introduced a new item with its latest Pokemon title, Pokemon Legends: Arceus, taking out the middle man and allowing trainers to evolve previously trade-exclusive species all on their own.
All Pokemon That Evolve Using a Linking Cord
The Linking Cord is a new evolutionary item introduced with Pokemon Legends: Arceus as a substitute for trading Pokemon. Previously, trainers would need to trade specific species to prompt them to evolve. This item meets that requirement using the same mechanic as a Thunder or Fire Stone.
As such, it can be used exactly as one would use one of those stones. Trainers simply need to select the item from their bag, apply it to the appropriate Pokemon, and then allow it to evolve into its final form.
Unsurprisingly, this has been a major win for Pokemon fans, and was met with intense praise.
The following Pokemon can use the Linking Cord to evolve:
Kadabra (Alakazam)
Machoke (Machamp)
Haunter (Gengar)
Graveler (Golem)
There is no friendship or level requirement needed to use this item on any of the Pokemon listed above.
Trainers can obtain the Linking Cord from the Trading Post. For more in-depth information on exactly how to go about using the Trading Post to get evolutionary items, check out our Evolutionary Item guide.