Top Games
Amazon Reveals 33 Free Games for Prime Members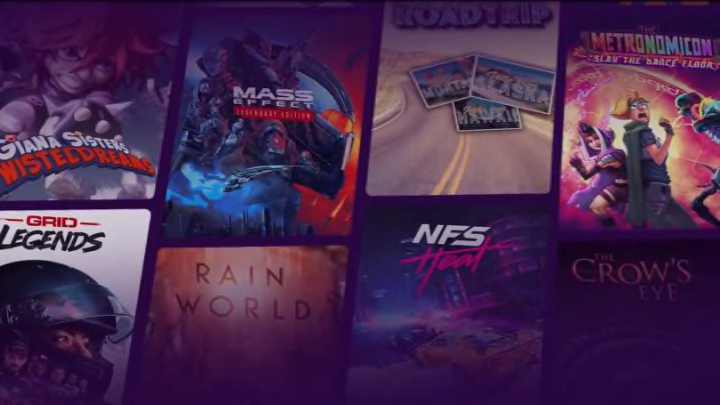 Photo courtesy of Amazon
Amazon revealed 33 free games for Prime members to celebrate Prime Day. Amazon Prime has been a boon for gamers for a while now with free subscriptions for Twitch streamers and constant free cosmetics and items for your favorite games.
And to celebrate Prime Day on July 12, players can unlock 33 games.
Full List of Free Prime Day Games
Bang Bang Racing
Gone Viral
Road Trip
Puzzle of the Year
The King of the Fighters 2022
Pumped BMX Pro
Death Squared
The King of the Fighters 2000
10 Second Ninja X
Giana Sisters: Twisted Dreams
Metal Slug 2
Addling Adventures
The Crow's Eye
Manuel Samuel
Metal Unit
HUE
Fatal Fury Special
Serial Cleaner
Samurai Shodown II
The Metronomicon: Slay the Dance Floor
8Doors: Arum's Afterlife Adventure
Rain World
Far Cry 4
Escape from Monkey Island
WRC 8 FIA World Rally Championship
Calico
Astrologaster
Across the Grooves
The Darkside Detective
The Darkside Detective: A Fumble in the Dark
Clouds & Sheep 2
Free Games on Amazon Luna
Beach Buggy Racing 2: Hot Wheels Edition
Far Cry 4
Lumines Remastered
Moving Out
BloodRayne 2: Terminal Cut
While it does say free, the games are only downloadable if you have Amazon Prime.
Current Amazon Prime membership pricing:
$14.99 per month
$139 per year
Prime Video membership is $8.99 per month