Top Games
Amazon's New World Open Beta Announced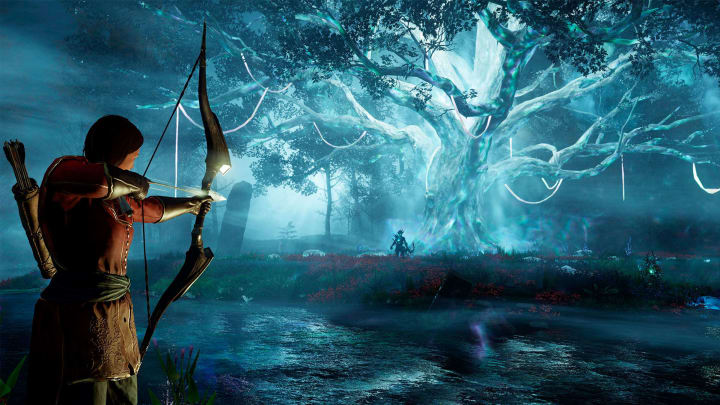 Dates for New World's Open Beta were announced as part of Gamescom 2021. / Image courtesy of Amazon Games
The dates for Amazon's New World Open Beta were announced as part of Gamescom 2021 Opening Night Live.
The Open Beta is due to run from Sept. 9 to Sept. 12, allowing players a small glimpse at what can be expected when the MMO launches on Sept. 28. New World was previously delayed by a month, rescheduling the release to late September. The MMO has been widely anticipated, with a successful closed beta in July garnering favorable feedback from players.
New World takes place on the island of Aeternum where players will choose one of three factions to fight alongside with during their journey. The game promises a high-fantasy world, filled with dungeons, magic and other tropes you'd expect to find in such a setting.
How to Access New Worlds Open Beta
Amazon's New World is making use of the Steam Playtest tool, where players will need to request access for the Open Beta via the New World Steam page.
The Open Beta will begin on Sept. 9 at 10 a.m. ET and continue until Sept. 12 at 11:59 p.m. PT. Players will be able to request access on Sept. 8 at 10 a.m. ET. Servers will be available in North America, Europe, Australia and South America and will feature a higher server capacity than the previous Closed Beta.
During the Open Beta test will be allowed to share, record, or broadcast Beta content or gameplay. It's worth noting that content may change between the Open Beta and the official launch.