Top Games
Among Us Shapeshifter Role Announced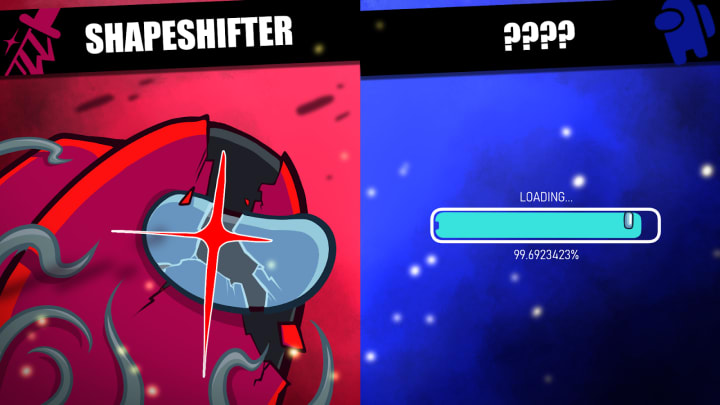 The Shapeshifter gives Imposter players the ability to change their appearance and disguise themselves as other Crewmates. / Photo courtesy of Innersloth
The Among Us Shapeshifter has just been reveal by Innersloth as one of the new roles coming to the ever-popular social deduction title with its next major update.
Although the release date announcement for the upcoming update has yet to see the light of day, the Shapeshifter seems to be one that will definitely add more layers and depth to the original game. Here's a breakdown of the new Shapeshifter role coming soon to Among Us.
Among Us Shapeshifter Role Announced
As previously announced by Innersloth, the next major Among Us update will be focused on implementing new roles that the team reportedly wanted to include even before they released the game back in 2018.
The first domino to drop in achieving that vision will be the Shapeshifter role, which gives Imposter players the ability to change their appearance and disguise themselves as other Crewmates.
This is done by pressing the "Shift" button, which pulls up a menu of all other living Crewmates in the game to copy their appearance (name, color and cosmetics) in a matter of seconds.
Crewmates are able to see Imposters who are midway through shapeshifting if they're within their line of sight.
By default, the shapeshifting only lasts for a limited amount of time, and the place where the shift occurred will leave evidence behind.
For those concerned about what happens if a meeting is suddenly called while an Imposter is shifted as someone else, the Shapeshifter will automatically appear as their original selves in those situations.
Here are the new adjustable gameplay options that will release along with the Shapeshifter role:
Probability: In the game lobby settings, you'll be able to change the number and chance of an Impostor to have the Shapeshift ability, or even turn off the Shapeshift role completely (e.g. 2 Shapeshifters, with a 30% chance of a Shapeshifter role appearing).
Shapeshift Duration: How long an Impostor stays shifted after they change.
Leave Shapeshifting Evidence: Whether or not there is physical evidence of a shapeshift being left in a room after the Impostor morphs.
For more on Among Us, feel free to check out our coverage of the game's official Xbox and PlayStation release date announcement.