Top Games
Among Us Update to Add 15-Player Lobbies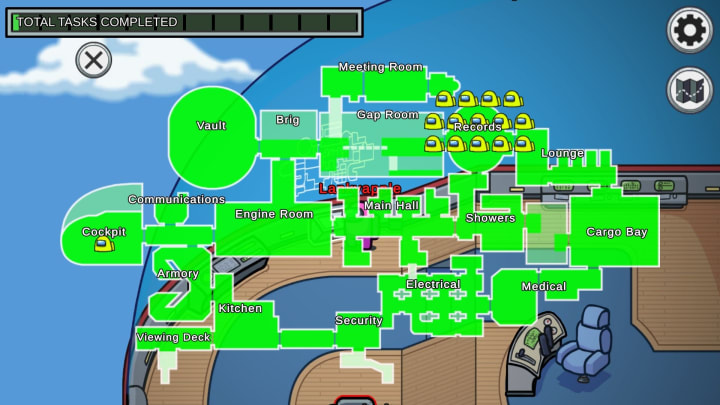 Among Us will add 15-player lobbies in its next major update. / Photo courtesy of Innersloth
The next Among Us update will add 15-player lobbies to the game, developer Innersloth announced Tuesday. It will also add new player colors and an "improved art style."
"bug fixes and more improvements coming too, thank u for your patience," Innersloth wrote on Twitter. "we're finally catching up yeeeeeeeeeeeee."
Among Us lobbies are currently capped at 10 players, with up to three imposters. With 15 players, it's not impossible to conceive of four impostors running around the ship.
Exactly how the art style will be improved is unclear. The game's viral prominence has spawned legions of memes and fan art, and any drastic change to its aesthetic could undermine that unified aesthetic.
Innersloth did not provide a timetable for the update's arrival. Its last major update, released March 31, added the long-awaited Airship map to the game alongside plenty of bug fixes. The game has also added an account system to improve moderation and eventually maintain unlockable cosmetics across platforms.