Animal Crossing Merch Black Friday 2023 Deals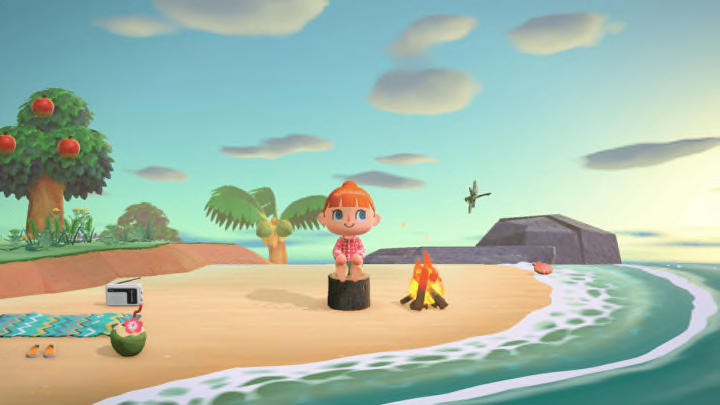 Animal Crossing fans should be excited this season! / Nintendo
As an avid Animal Crossing merch collector, I always look for the best deals on the franchise's products. Rest assured that Animal Crossing fans have several discounts to look forward to this holiday season. I've listed merch, including apparel, plushies, figures, amiibos, books, and more!
Animal Crossing Merch Black Friday 2023 Deals
Based on the bargain research I've done for The Legend of Zelda and Five Nights at Freddy's, Animal Crossing savings seem to follow the same trend. Target is the best source for books since they are the cheapest there. The retailer also has a buy-two-get-one-free sale for these products. Walmart and Game Stop seem to have the best plushies and figures. Hot Topic has the most diverse and unique selection of clothing and accessories.
Clothes
Animal Crossing Bug Collection Tie-Dye Girls Crop T-Shirt /
PUMA x Animal Crossing: New Horizons Sweatpants - $42.00
Animal Crossing Bug Collection Tie-Dye Girls Crop T-Shirt
- $26.90 (get 20% off with online code)
Animal Crossing Celeste & Wand Hoodie - $44.90 (get 20% off with online code)
Animal Crossing Periodically Crossing Crew Sweatshirt - $36.90 (get 20% off with online code)
Animal Crossing: New Leaf Brewster's Coffee Crew Sweatshirt - $38.90 (get 20% off with online code)

Plushies
Animal Crossing Tom Nook Junior 6-inch Plush Stuffed Toy / Club Mocchi-Mocchi
Animal Crossing Tom Nook Junior 6-inch Plush Stuffed Toy - $14.99
Animal Crossing Brewster 8-inch Plush - $15.31
Figures and Amiibos
Bandai Animal Crossing New Horizons Shokugan Tomodachi Doll Blind Box / Bandai
Animal Crossing Amiibo Festival - $19.56
Bandai Animal Crossing New Horizons Shokugan Tomodachi Doll Blind Box - $5.98
Jakks Pacific Animal Crossing 2.5-in Figure 3 Pack - $6.48
Books
Animal Crossing New Horizons Official Activity Book / Steve Foxe
Animal Crossing: New Horizons, Vol. 1 - $9.72 (with a buy-two-get-one-free sale for video games, puzzles, books, and activities)
Nintendo Animal Crossing Official Sticker Book - $9.34 (with a buy-two-get-one-free sale for video games, puzzles, books, and activities)
Animal Crossing New Horizons Official Activity Book - $7.53 (with a buy-two-get-one-free sale for video games, puzzles, books, and activities)
The Big Book of Animal Crossing: New Horizons - $12.49 (with a buy-two-get-one-free sale for video games, puzzles, books, and activities)
Other
Monopoly Animal Crossing New Horizons Edition Board Game / Nintendo
Monopoly Animal Crossing New Horizons Edition Board Game - $14.00
Nintendo Animal Crossing Embossed Silicon Pencil Case - $7.25
Animal Crossing: New Horizons 2024 Day-To-Day Calendar - $16.19
Geeknet Nintendo Animal Crossing Holiday Mug Gift Set GameStop Exclusive - $6.48