Apex Legends Action Figures on Their Way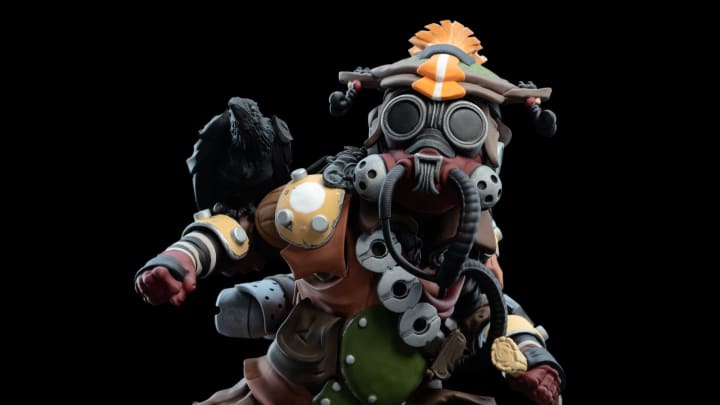 Apex Legends action figures are being created and will be sold towards the end of 2019. A company called Weta Workshop, which creates designs, effects, and models, are creating new vinyl figures and statues based on Apex Legends.
Apex Legends Action Figures
Weta Workshop will be releasing statues and vinyls based on Apex Legends characters. The statues will cost $99.99, and are based on actual renders of Respawn's 3D models. They are all nine inches tall. The statues are made for legends Lifeline, Pathfinder, and Wraith. These statues will be available in Dec. 2019.
The vinyl figures are $29.99, and are a bit smaller. They are more stylized, but also well done. These vinyls are made for the legends Bangalore, Bloodhound, and Mirage. These vinyl figures will be available in Nov. 2019.
If you are excited for these new figures and statues and would even like to order them yourself, feel free to check out the page on Weta Workshop here.
Photo courtesy of Weta Workshop