Apex Legends and Dark Horse Comics to Release the Comic Book Apex Legends: Overtime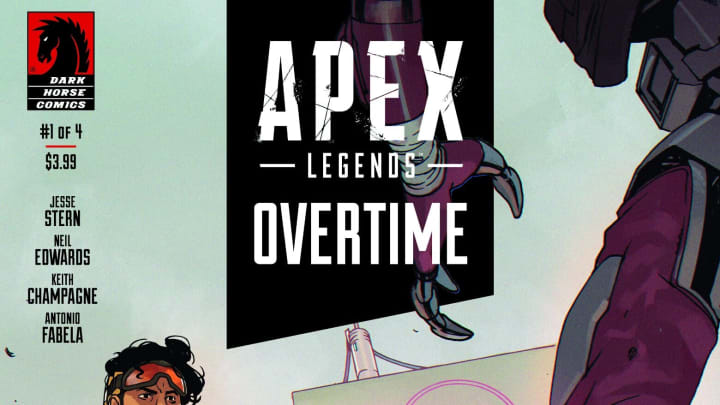 Apex Legends: Overtime is due to his shelves June 2, 2021. / Courtesy of Respawn Entertainment and Dark Horse Comics.
Apex Legends is a battle royale game that is rich in both fans and narrative. Unfortunately, however, a battle royale is not the kind of place that is conducive for diving into that history. Fans have been clamoring - and making up their own - backstories for both the Apex Legends and Titanfall Universe; exploring not only the Legends' but the wider world's more intricate details as well.
Well, Respawn Entertainment has listened and responded - with a comic book titled Apex Legends: Overtime. This spinoff will be a limited series with only four issues, with one goal: to bring all 16 Legends together.
In collaboration with the publisher Dark Horse Comics, Apex Legends: Overtime is written by Jesse Stern - who has plenty of Titanfall experience - and drawn by Neil Edwards who has worked for others such as Assassins Creed, and even Marvel and DC.
Of course, this is not the first time that Respawn has released a book based on Apex lore. Pathfinder's Quest was released on Feb. 2, 2021. While this lore book certainly dove into the rich background of the Apex Legends/Titanfall universe, Overtime is expected to reveal more due to its length and its determination to bring all 16 Legend's together.
Is this the beginning of a new era of spinoffs for Apex Legends? While lore books are more likely to be released in the future, fans will just have to be content for now with Apex Legends: Overtime coming out June 2, 2021.