Apex Legends Bloodhound Scan Might Be Buffed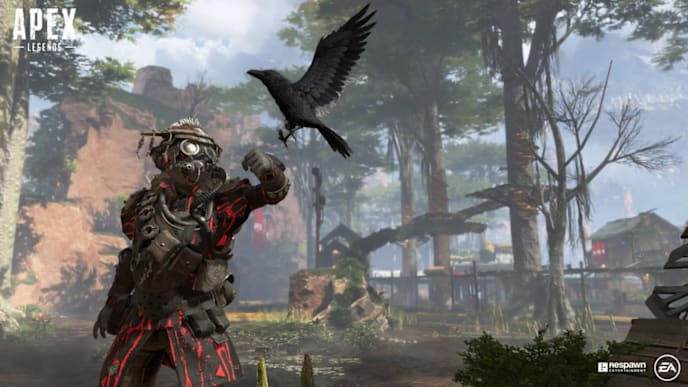 Apex Legends' Bloodhound might be getting a buff to his scanning ability, according to a clip shown Saturday during EA Play.
Electronic Arts and Respawn Entertainment announced a new Legend, Wattson, for Apex Legends Season 2. During a clip showcasing the new character, fans pointed out a possible buff to Bloodhound. Specifically, to his Eye of the Allfather tactical ability.
Here's everything you need to know about Bloodhound's possible buff.
Apex Legends Bloodhound Scan Might be Getting a Buff
During the clip, Wattson is shown on a supply ship with her squad. The Bloodhoud player on the team activated Eye of the Allfather, revealing the enemy above on Wattson's screen.
It seems that the new buff will make the ability's tracking consistent and more powerful overall as a team scouting ability.
Wattson, on the other hand, took the center stage during the segment. The new electrifying Legend uses special pylons to create electric barriers to use offensively or defensively.
Additionally, a Mozambique buff was confirmed for Season 2. No specific details were announced regarding the weapon unfortunately for fans.
Apex Legends Season 2 kicks off July 2 for Xbox One, PlayStation 4 and PC.
Photo courtesy of Respawn Entertainment/Electronic Arts