Apex Legends' Bunkers Unlock Dates Possibly Leaked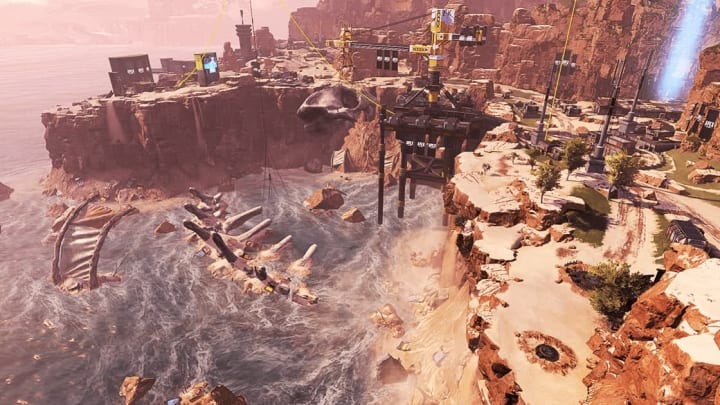 An Apex Legends leak has unveiled the dates that players will see the bunkers dotted around Kings Canyon unlock and be enterable. / Courtesy of Respawn Entertainment
An Apex Legends leak has unveiled the dates that players will see the bunkers dotted around Kings Canyon unlock and be enterable. Season 5 brought a lot of new content to the game through Loba and her storyline as well as changes to the map itself with charge stations. Players also noticed the odd appearance of bunkers popping up around the map, wondering what their purpose was.
Dataminers quickly pounced on these bunkers showing what they looked like, and even how to get into one. Respawn Entertainment themselves have hinted at big things to come with these bunkers and mentioned in an interview they will be timing the openings with other big events they have on the way.
Loba and her PvE quest event has been a massive hint and Respawn Entertainment seems to be killing it right now with their game updates, so these bunkers are cause for excitement.
Apex Legends' Bunkers Unlock Dates Leaked by Dataminer
Popular dataminer, Shrugtal, has uncovered the dates for these bunker openings. The green dates below the image show what date the bunkers will start to open and then what date the bunkers will be ready to enter. The final bunker will be accessible on July 14—over a month from the writing of this.
Remember, Respawn said that these openings will be in unison with other big events, so we can assume these release dates will also be aligned with more content. Also, notice a gold item in each of the individual photos. Each bunker will have a gold item or weapon you will be able to find within the specific bunker.
With the recent hate on gold knockdown shields, however, maybe that bunker will have something different if that item gets changed in the near future.