Apex Legends
Apex Legends Dark Depths Skins Leaked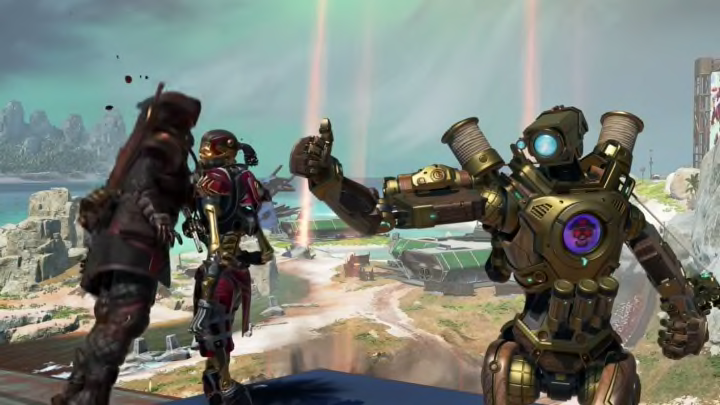 Photo by Respawn Entertainment
Apex Legends players experienced a glitch that revealed skins for a new, unannounced event, Dark Depths.
Apex Legends Dark Depths Skins Leaked
Respawn Entertainment just launched the Raiders Collection event on Dec. 7 for Apex Legends with a patch update. Though, players spotted unreleased cosmetics for the new Dark Depths event from opening Apex Packs.
Fans took it to Reddit and Twitter to share the confusing but new deep-sea skins for legends like Bioluminescene Loba, Feelin Koi Rampart, Deep Sea Dread Revenant and additional skins for weapons and banners.
Dataminer KralRindo made datamined information public and available to view on Discord. Other dataminers like iLootGames and Shrugtal have also shared information on the Dark Depths leaks on their social media accounts.
It's unsure if Respawn teased these new cosmetics on purpose, to excite players for the new event, or if this is a glitch and an accident. Along with this leak, dataminers found new information on Deep Depths, Season 12 and a new Arenas map.
The Dark Depths event has not yet been officially announced by Respawn Entertainment yet.