Apex Legends Data Leak Implies the Next Legend Will be 'Vantage' in Season 14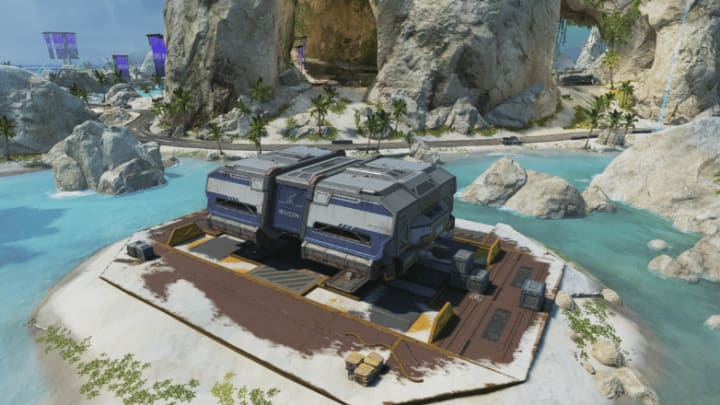 A new data leak from Apex Legends has one content creator claiming the new Legend in Season 14 will be a hero called "Vantage." / Photo courtesy of Respawn Entertainment
A new data leak from Apex Legends has one content creator claiming the new Legend in Season 14 will be a hero called "Vantage."
ThordanSmash, Apex Legends YouTube content creator, recently uploaded a video to his YouTube channel on June 5 claiming that a new leak from the game has revealed the next Legend to be added in the upcoming content season ⁠— Season 14. According to him, the appearance of some unfamiliar banner images and practice range gameplay has given away the new Legend's identity.
Apex Legends Season 14 New Legend Revealed: Vantage
Vantage was one of the heroes previously revealed in a major data dump and one of two legends that had finished models already prepared for release ⁠— with the other being Newcastle. This knowledge, combined with banner images that appear to line up with their model appearance and gameplay footage of a few of their abilities has been taken as confirmation that Vantage will be the next to see the light of World's Edge.
Vantage is a survivalist sniper reconnaissance character with a kit that specializes in gathering information about the enemy before striking. Thanks to the previous dump, players already have all their abilities:
Passive ⁠— Sniper Kit: Tactical info available in ADS unarmed or any long-range scopes (Legend name, shield rarity, team size, and range).
Tactical ⁠— Echo Launch: Launch towards your winged companion, Echo. Order Echo by tapping Q. Launch to Echo by holding Q.
Ultimate ⁠— Mark to Kill: A custom rifle that scans enemies and boosts damage for Vantage and her squad. Damage doubles for Vantage on successive shots. The team gets a 15% bonus on marked targets.
Thordan goes on to explain that the next season will also feature the Goliath creature previously fought by Bloodhound, suggesting Vantage may have a backstory tied in with them. For now, however, until Respawn Entertainment steps forward to confirm this information, players will just have to wait for the official reveal.