Apex Legends Dataminer Reveals New Hop-Ups, Laser Sight Addition for Multiple Weapons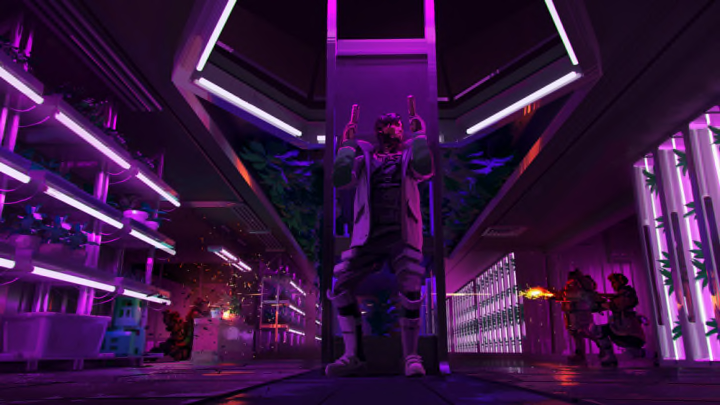 KralRindo, a credible dataminer for Apex Legends, has revealed new hop-ups may be in the works alongside several weapons getting Laser Sight... / Respawn Entertainment
KralRindo, a credible dataminer for Apex Legends, has revealed new hop-ups may be in the works alongside several weapons getting Laser Sight capability.
In a tweet published to their Twitter account early on Saturday, Jan. 8, KralRindo posted a snippet of code from the game detailing what appears to be some new adjustments and weapons content heading to Apex Legends. Of these, two new hop-ups have captured player attention: "Explosive Lobber" and "Kinetic Loader." Meanwhile, six weapons could see the addition of Laser Sights sometime in the future.
New Hop-Ups, Laser Sight Weapons Could be Coming to Apex Legends
According to the code, the following six weapons have been mentioned alongside Laser Sights:
P2020
RE45
Wingman
Volt SMG
Prowler
R99
Players shouldn't get too excited, however. Apex Legends is allegedly written in a heavily modified version of C++ which identifies the operator "!" as the signifier for "NOT." Essentially, it inverts the "operand" variable to its right—which, in this case, is "HAS_LOOT_LASER_SIGHTS." While this could indicate Respawn intends to change this variable, it could also simply be an unassuming set. This all depends on the status of the operand.
Regardless, the hop-ups are an interesting addition. While DBLTAP cannot confirm what is meant by either of the titles, fans have already taken to speculation about them. One reply by Twitter user MUSTAPHA
(@MUSTAPHA_SA_) noted that it could be a reference to the rumored new legend, Maggie.
There is no confirmed date when players will see these additions in the live game at the time of writing.