Apex Legends Dataminer Uncovers Returning Skins Coming Next Week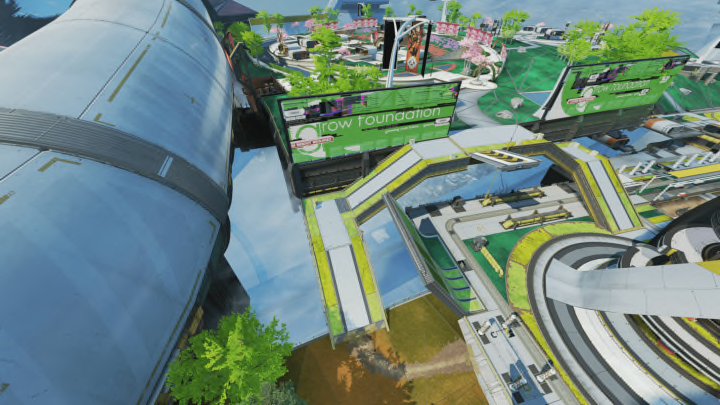 Credible Apex Legends data miner GarretLeaks has come forward with a list of returning skins coming to the in-game store over the next few weeks. / Image courtesy of Respawn Entertainment
Credible Apex Legends data miner GarretLeaks has come forward with a list of returning skins coming to the in-game store over the next few weeks.
In a new video uploaded to his YouTube channel yesterday, Apr. 5, credible data miner GarretLeaks showcased a set of returning skins that will be rotating back into the in-game store both this week and next. According to Garret, there are around nine skins making their way back into style this month, as well as a small collection of bundles. We've broken down both sets according to their corresponding weeks, below.
Skins Returning to Apex Legends: Full List
There are four skins and bundles returning to the in-game store as of today's rotation. These are:
"Acid Bubble" Caustic
"Vacation Vibes" Rampart
"Downright Fierce" Pathfinder
"Apex Jump" Octane
According to Garret, the rarest of these is "Acid Bubble" Caustic, as it was rarely purchased when it first came out. Fans may also want to purchase "Downright Fierce" Pathfinder as this skin is also rarely seen in-game.
Next week, fans can expect the following five skins and bundles to make a return:
"Going Dark" Bloodhound
"Mortal Coil" Crypto w/ Packs
"Dressed to Kill" Loba + P2020 Bundle
"Sacred Divinity" Revenant
"Woad Warrior" Wraith
Fans can also look forward to the "Warlord" Bundle which contains a collection of Warlord skins.
Those interested in adding some of these older, original skins to their collection should do so before they exit the shop at the end of the month.