Apex Legends
Apex Legends Designer Hints at Next Heirloom Recipient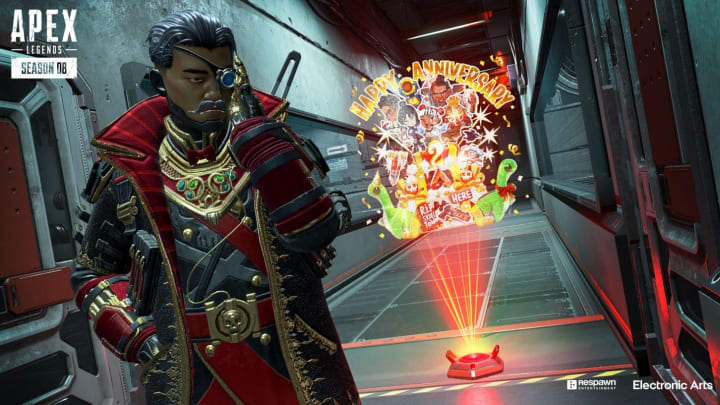 Lead Apex Legends designer Daniel Klein has hinted at which character will next receive an Heirloom. / Photo courtesy of Respawn Entertainment/EA
Apex Legends lead game designer Daniel Klein tweeted an oblique hint about which Legend would receive the next Heirloom on Monday.
Klein was explaining how buffs and new cosmetic releases for new characters can occasionally occur simultaneously, but how the two rarely interact when he said that overlap would happen again in Apex Legends in the near future.
Buffs and cosmetics are "parallel work streams that don't touch each other," Klein wrote. He described buffing a character when they receive a new cosmetic in order to promote sales as "really ghoulish shit."
"We didn't do that at Riot, and we're not doing that at Respawn," he said. "Certain monetization models, a lot of the ones you find in predatorily designed games, only care about the short term. But if you care about trust in the long term, you don't do that."
When buffs and new cosmetics do line up in Apex, as they did with the release of Revenant's new Heirloom, Klein says it's often an accident. For the next Heirloom, Respawn sees a similar coincidence coming.
"There's gonna be another one like that in the future and again we sort of realized how the timelines lined up as we were working on it. If either piece of content needed more time we would have slipped it."
This indicates the next Legend set to receive an Heirloom currently needs a buff. That could mean any Legend in the game, but fans speculate it refers to Crypto, as the Legend has needed a buff for some time now.
Klein came far short of confirming which Legend would receive an Heirloom, and any such release likely wouldn't arrive until the game's next major update.