Apex Legends
Apex Legends Dev Details Plan for Future Weapons, Loot Pool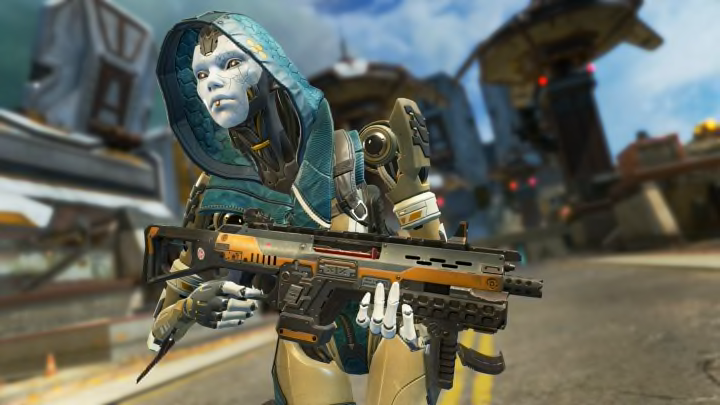 The C.A.R. SMG is the newest weapon set to debut in-game with the launch of Apex Legends: Escape. / Photo courtesy of Respawn Entertainment
With the launch of Respawn Entertainment's 11th season for their hit battle royale — Apex Legends: Escape — rapidly approaching, the devs shed some light on what their approach has been, and will be moving forward regarding new weapons and the existing loot pool.
On Nov. 2, the launch of the new season is set to introduce a breadth of overhauls to the game, from its new map, to ranked updates and legend changes. At the heart of Apex Legends: Escape as well is the new weapon changes and its brand-new C.A.R. SMG. With all these changes and new content set to blitz the Apex Legends meta in the next few days, Respawn made sure to shed some light on their vision for the game during a recent press event for the upcoming season — specifically with its future armaments.
According to a report by Dexerto, Respawn's approach regarding adding new weapons to Apex Legends revolves around targeting designs and mechanics they feel have yet to be explored, and making sure each option in the loot pool isn't redundant.
"When it comes to weapons, we're very cognizant of managing the loot pool. So we'll continue to release new weapons, only when we feel they're ready to enter the game.
"Overall we want to ensure there's a strong design space, and a strong reason whenever we add anything new to Apex, and we'll continue to do that in future seasons."
From the Bocek Compound Bow and its Arrows, to the Rampage LMG and its Revved Up mechanic, it appears Respawn is definitely staying true that philosophy in Season 11 with the C.A.R. SMG, which is said to be able to be loaded with either Light or Heavy mags.