Apex Legends
Apex Legends Dev Hints at Upcoming World's Edge POI Changes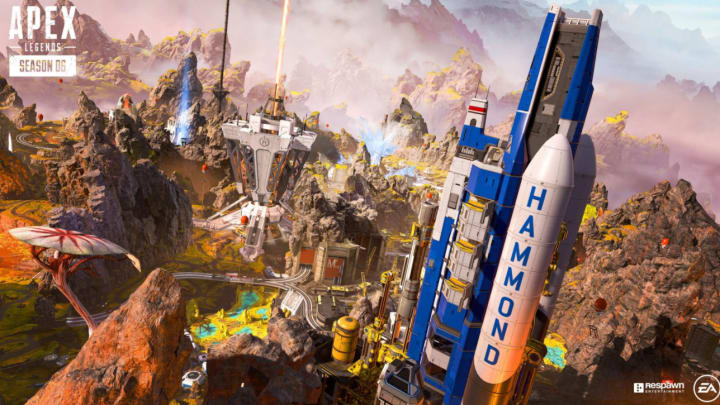 "Fragment." / Credit to EA/Respawn
It appears World's Edge could be in the crosshairs of Respawn Entertainment once again in Apex Legends.
After making its debut in Season 3, and notably receiving some major shakeups in Season 6 and Season 10, World's Edge now seems likely to be the focus of Season 14 in Apex Legends thanks to a recent Tweet by a Respawn dev.
On June 29, Respawn lead level designer Jeff Shaw dropped a not-so-subtle hint, simply Tweeting "Fragment."
Fragment, of course, is currently divided into the Fragment West and Fragment East POIs, which replaced the original Capitol City POI in Season 4.
Soon enough, some other Respawn employees replied to Shaw's Tweet, including game designer Rodney Reece who dropped a Zipper Mouth Face emoji.
Respawn has not officially confirmed plans to change World's Edge.
The Fragments of former Capitol City have long been some of World's Edge's most popular areas, residing in northeastern portion of the map. The gap between Fragment West and Fragment East makes for some divided, yet easily accessible combat areas, with plenty of loot to go around. Players can use the bridge to quickly traverse between the two POIs, or go the long way around the lava.
Being that the less-populated areas of Survey Camp, Refinery and Overlook are close by, both of the Fragment areas often soon become littered with third-parties.
Lastly, both Fragments present some nice rotation options, with the Train Yard and Skyhook to the west, and Harvester to the south.
---
For more on Apex Legends, check out our coverage of the 1.99 patch notes.