Apex Legends
Apex Legends Developer Hints at Possible Evo Shield Changes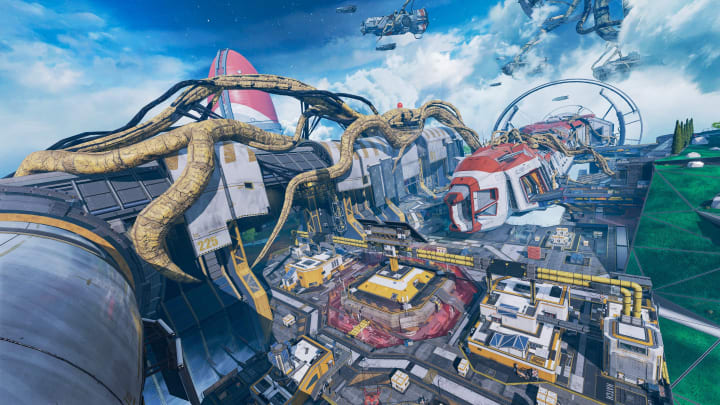 An Apex Legends developer asked fans for their sense of Evo Shields' balance. / Photo courtesy of Respawn Entertainment/EA
An Apex Legends developer asked players whether they should change anything about the balance for Evo Shields, opening the possibility of coming balance changes in future updates.
Apex Legends associate live balance designer John "JayBiebs" Larson tweeted Tuesday asking his followers what they thought of Evo shields' balance now that Starter Kits had been added to the game.
"Any thoughts on Evo Armor balance in a world with Starter Kits? I have mine; curious for yours," he wrote. "Amount of damage needed for each level? Too many red shields end-game? Purple/red vs. gold? Do you consciously level up Evo or shield swap without a second thought? Pubs vs. ranked?"
Most of the responses to Larson's tweet suggested players are fairly happy with the power level of Evo Shields. Two professional players, Cloud9's Jamison "PVPX" Moore and Alliance's John "Hakis" Håkansson, both said they felt armors were in a good place, balance-wise.
Several players complained about having to hold down the button to swap gold, and Larson replied to one saying the complaint had been noted.
Apex Legends' first Season 9 update is expected at the end of June.