Apex Legends Developer Respawn to Open New Studio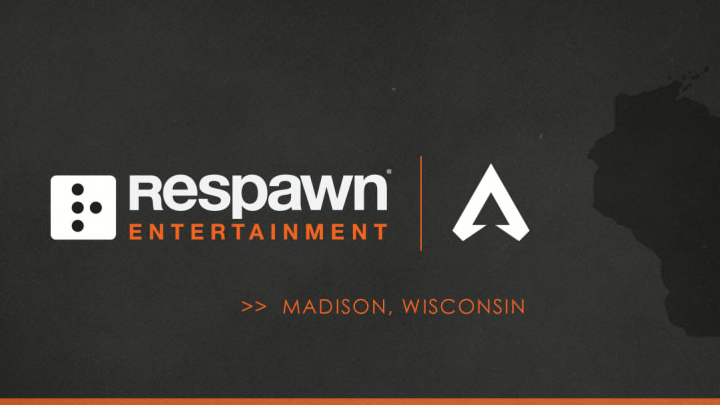 Respawn are opening up a new studio in Wisconsin, focusing on Apex Legends. / Respawn Entertainment
Today, Respawn Entertainment have announced that they will be opening up their third studio, set to focus on creating content for Apex Legends.
The new studio will be located in Madison, Wisconsin and helmed by Ryan Burnett, formally Raven Software and Epic Games. This marks Respawn's third new studio, following an expansion into Vancouver in 2019.
Respawn SVP Operations, Daniel Suarez, said of the new studio, "It's been our belief since day one that Respawn is not a singular location but a mindset: when passionate and talented people have creative freedom, they'll achieve the unexpected.
This view helped us successfully expand to Vancouver in 2019, and as the workplace evolved, it helped us continue to work with the best that the games industry has to offer, whether at the office, remote, or hybrid. We see that Respawn mindset reflected in Madison, which has cemented itself as one of the great game development cities not just in the United States but the entire world."
Apex Legends recently entered its Season 16 which, aside from bringing some significant overhauls to its roster of Legends, saw the game reach its all-time player count peak.
"Having just passed its 4th anniversary, our aim is to continue to make Apex Legends the premiere Battle Royale on the market. I cannot think of a better addition than the immensely talented developers in Madison working alongside our Los Angeles and Vancouver teams to help us shape what comes next," Suarez said.