Apex Legends Devs Hint at a Purpose for the King's Canyon Hatches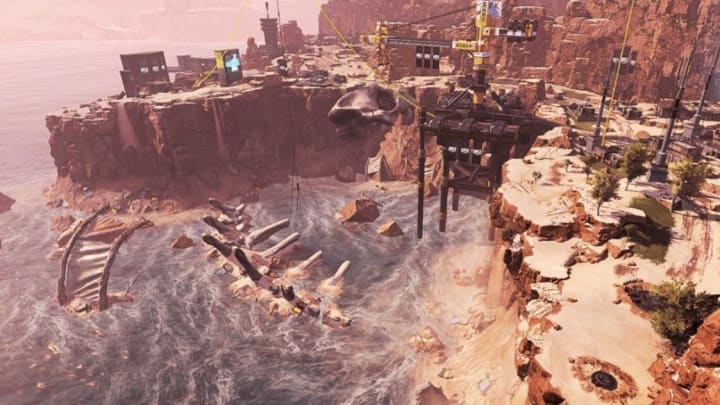 Apex Legends developers have been teasing players for a while now for upcoming Season 5 content. / Photo courtesy of Respawn Entertainment
Apex Legends developers have been teasing players for a while now for upcoming Season 5 content, and it looks like the hatches and bunkers on King's Canyon will actually have a purpose soon.
Battle royales have become a copy-cat genre, as each one takes ideas from one another. When Apex Legends had a respawn system, Fortnite was soon to follow. When Warzone released, they added in another feature, the Gulag, allowing players to respawn in after winning a one-vs-one fight. And now, everyone has bunkers. First Fortnite had hidden bunkers that were eventually opened during an event. Then Warzone added them in, and have slowly revealed their secrets. And now, it's Apex Legends' turn.
In an interview with VG247, Respawn Game Director Jason McCord, answered some questions on how Respawn was planning to add content for the future of Apex Legends, "We don't have to make massive changes everywhere, we can sprinkle these things around." And bunkers are the sprinkles, and when asked what was behind the doors, he said, "big things" are on the way.
Most assume King's Canyon will have an entire section of the map open up when the hatches open, revealing an underground network of tunnels. But until Respawn shares more information, we'll just have to theorize.