Apex Legends
Apex Legends Easter Egg Honors Artists' Late Grandmother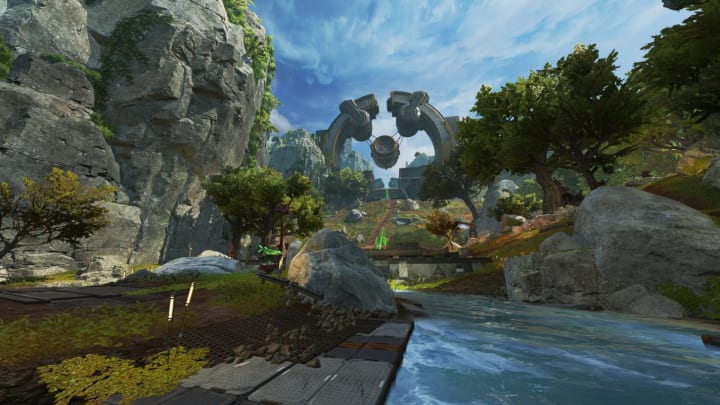 Photo by Respawn Entertainemnt
Eugene "antimatik" Kim, an environment artist at Respawn Entertainment, revealed an easter egg he implemented in an Apex Legends map.
Apex Legends Easter Egg Honors Artists' Late Grandmother
The easter egg is a memorial for his late grandmother who passed away this past May at 94, and he states, "She was an important figure in the early lives of my sisters, cousins, and I. " Kim tweeted this anecdote for his easter egg on Dec. 29.
Just tucked away, the easter egg inside the Storm Catcher building in Storm Point has a decal on a pillar wall with "K종순", which translate to Kim's late grandmother's name, Kim Joung-Soon.
Kim mentions the memorial "felt appropriate to honor the memory of her by putting her name in a space where competitive players enter to fight. She outlived two major wars and another country's occupation in her lifetime only to pass peacefully in bed; it doesn't get more gangster than that."
Fans on Reddit and Twitter have expressed their gratitude and excitement for this easter egg. "I'm about to get on Apex just to find the Easter egg and honor grandma. It's gonna happen. I'm on my way." said Reddit user u/Scoute248
"Didn't expect to cry today, but here we are. That's seriously too awesome, a beautifully artistic tribute" commented Reddit user u/BR0_Dude